Why Hood Must Be There in Kitchen?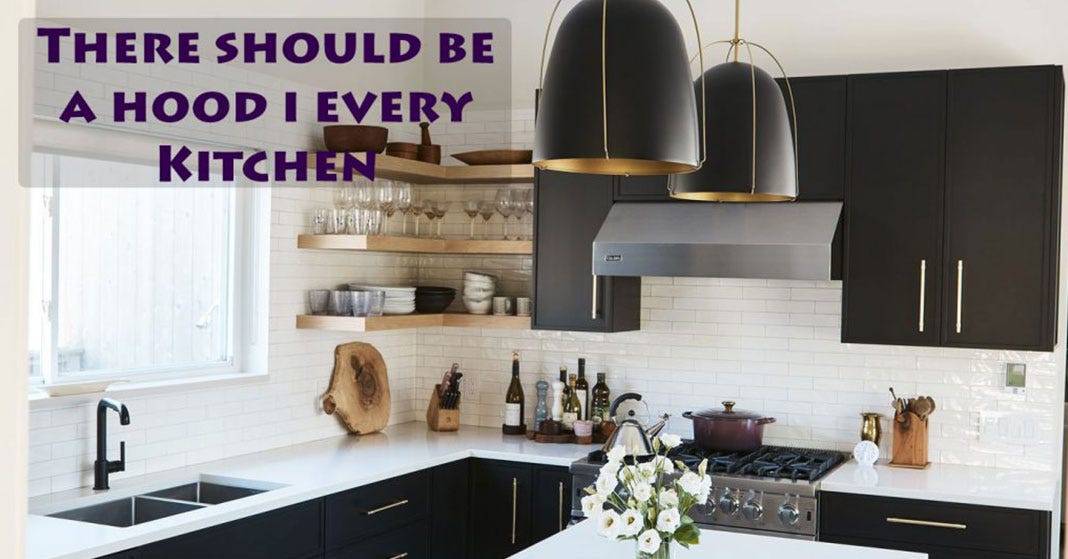 The kitchen, a place where delightful and mouthwatering food dishes are cooked, need to be hygienic, safe, and pleasant. Wholesale wood hoods are a perfect kitchen appliance that fulfills all objectives of an ideal range hood. It makes the cooking experience comfortable, pleasing, and making the kitchen looks voguish. The predominant objective of kitchen range hoods is proper ventilation of smoke, odor, heat, fumes and other unneeded air particles to keep kitchen space safe, clean, hygienic as well as maintaining pleasant air quality.
Range hoods add an artistic texture to the kitchen space making it appealing. As cooking emits lots of smoke, fumes, and heat it becomes mandatory to exhaust it for maintaining fresh air and a comfortable atmosphere too. The emitted smoke and fumes while cooking create a distressing odor in the kitchen area as well as other parts of the building, thus kitchen hood helps in keeping it odorless and preserving freshness in the surrounding.
Besides maintaining healthy and pure air, range hoods are much-needed kitchen appliances for safety and health purposes too. As the cooking process emits particles in the air that may contain combustion particle, airborne grease and heat flames it gets exhausted via range hoods keeping the area protected from any unwelcoming situations like fire breakout ensuring the safety and security. Fumes, vapor, steam, and particles effused during cooking get inhaled in the respiratory system and may affect adversely on the heath of the inhaler. Venting such harmful particles helps in keeping the purifying air making it healthy and refreshing as well.
Along with fire risk control and proper ventilation range hoods also serves the purpose of keeping the temperature in control. As cooking process releases heat and vapor exhaustion of steam, vapors and heats outwards help in keeping the temperature down to enhance the cooking process making it ordeal free and comfortable.
Range hoods in the kitchen are also very much helpful in maintaining hygiene and cleanliness in the kitchen area as well as connecting space. As steams, vapors and other particles that emitted during the cooking process are light weighted they can get settled on surfaces like walls, furniture, electronic appliances, ceiling, and various other parts of the building. Such continuous settling down of these particles may disfigure and create distressing stains on the wall and ceiling paints as well as the furniture and electric appliances. To avoid such ordeal situations and for the longevity of the beauty of the home, a proper ventilation system in kitchen is much needed.
There are various kinds of kitchen hoods available with different styles, shapes, designs, mechanisms, and materials to serve different choices and purposes of users.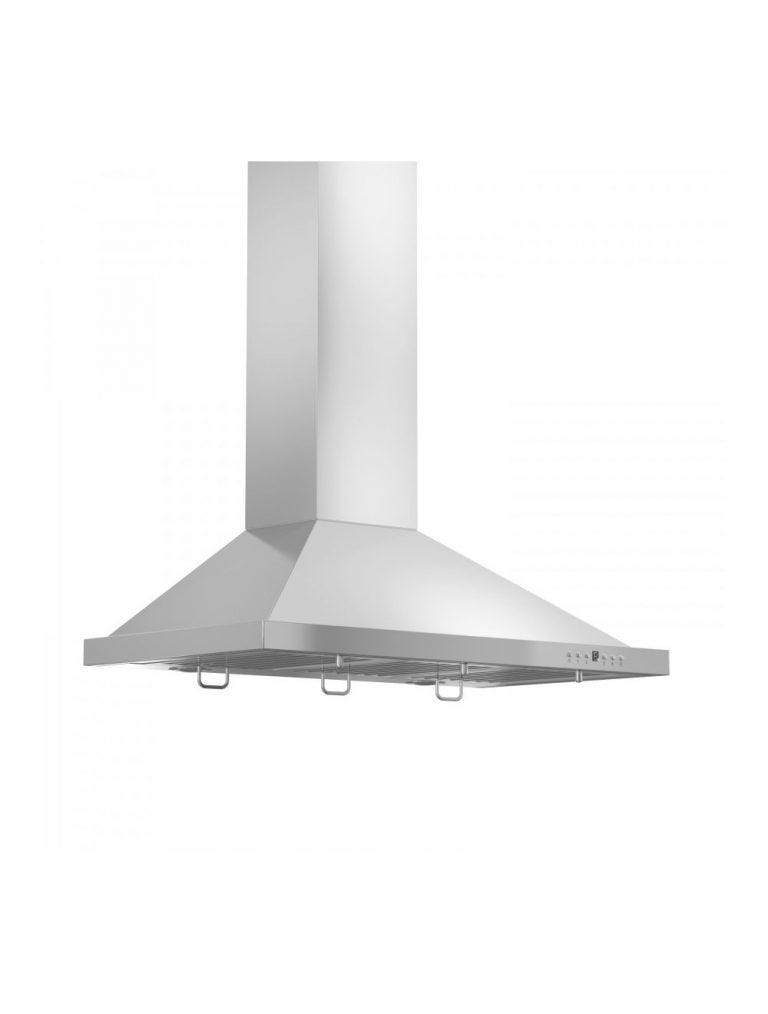 Classic Style Range Hoods
Classic style range hoods are one of the most popular kinds of range hoods that can be found in most kitchens. It can be installed directly alongside the kitchen wall above the gas stove. It has a broader bottom covering more areas of cooking space. There is a wide range of design, style, and size available in classic style range hood category to suit kitchen style.
Wood Hoods
Wood hoods for the kitchen are classic that goes in tandem with modernism. Wood hoods are carved and customized with high standard wood that ensures durability. Wood hoods have been popular amongst the users for the elegance it offers to the kitchen with its royal color texture and meticulous polishing. Wood hoods are available in different shapes, designs, and colors that cater to user's needs and choices to create an attractive and comfortable kitchen space.
Metal Hoods
Metal hoods are contemporary designs in kitchen range hoods that give a modern look to the kitchen making it appealing. Meta hoods are an all-time favorite choice as it gives a sturdy look to the cooking area with its heavy presence. Metal hoods are available in stainless steel, copper, zinc, and bronze. Every metal has its very own unique attribute. The presence of metal hoods in the kitchen gives a robust and bold look to it.
Island Hoods
Island hoods are ideal for a large kitchen and for the kitchen which have a cooking top placed in the center of the kitchen. Unlike, wall-mounted hoods Island hoods are connected to the ceiling to vent out. Island hoods have more extraction capacity than other counterparts. Island hoods are trendy and add the essence of modernity to the cooking area. Island hoods are available in wide range in different styles, designs, and variants to create a style statement for the kitchen.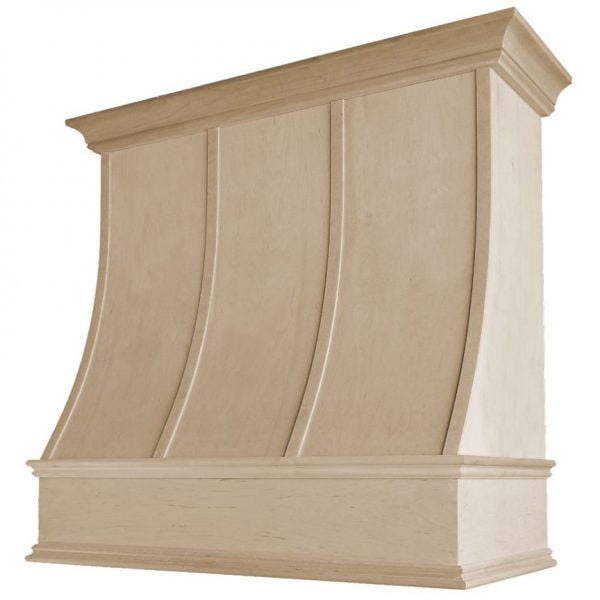 Free Shipping
We understand your eagerness to get your preferred range hoods installed in your kitchen. Thanks to our free and quick shipping policies. We provide free shipping of range hoods to get it delivered at your doorstep. Shipping is done with Careful handling of the products. It takes 15 working days to make your order reach your doorstep after the final placement of the order.