De-clutter and Give a Makeover to Your Mudroom or Entryway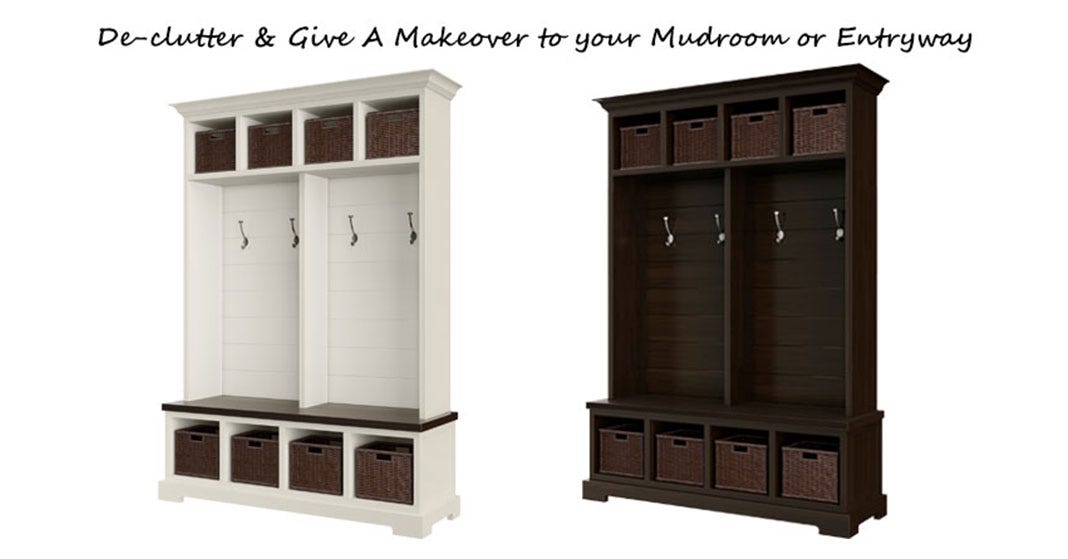 If you are new to the term – Hall tree, then let us understand what this term means. It is a furniture piece that can be used to hold your hats, coats, or umbrellas including other outdoor items neatly.
The hall tree is installed near the entrance (entryway) of your house. The hall tree can help you keep your outdoor accessories organized and also help your guests keep their accessories when they visit your house.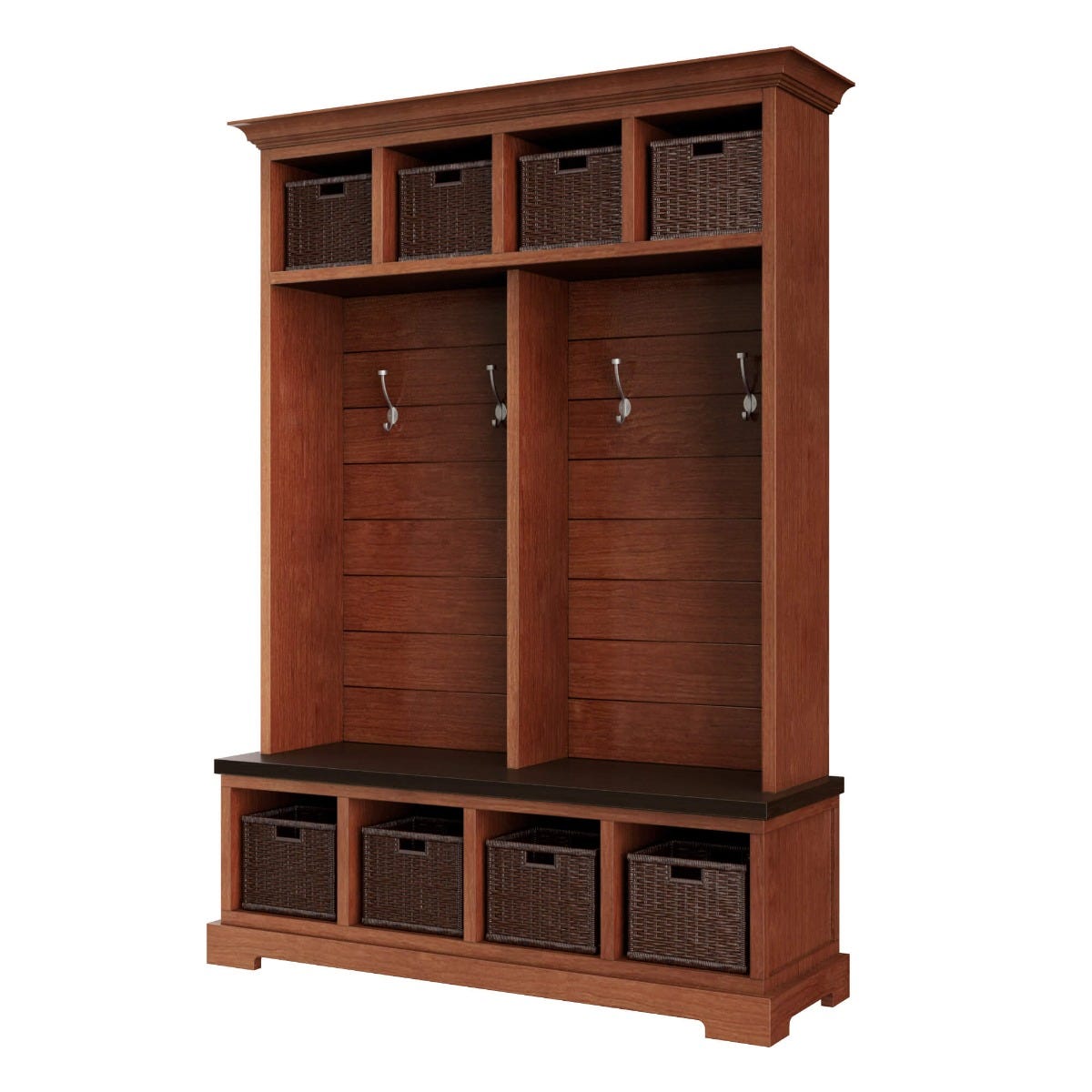 The hall tree design comprises of different elements like drawers, benches, and mirrors.
Nowadays, Hall tree benches are trending and can be used to style and de-clutter your mudroom or entryway.
How to style a hall tree?
The main function of a hall tree is to hold your outdoor accessories, but you can decorate it bit more by adding pillow, cushions, or place small plants to the bench.
To add more to its elegance, you can also put some hanging decorations, baskets, etc
What is the height of the bench in any hall tree?
It is a standalone bench in a hall tree and the height ranges up to 18 inches. Ideally, the height should be 1/4th of the hall tree. Well, it is available in different sizes.
Generally, the bench forms an important part of the hall tree. The bench has different sections for shoes, storage drawers to keep accessories and different shelves too.
How to choose a hall tree?
It is certainly not a difficult task to choose a hall tree. Many people give importance to the living room, bedroom, and kitchen while renovating their house and entryway is ignored.
Well, decorating your entrance should also be part of your decorating plan, isn't it? When someone enters your house, your entrance should look elegant too.
Let us learn about some tips to select a hall tree
Best Material
Well, custom wood hall Trees are quite popular and they are found in woods like oak, natural pine cherry, walnut, maple or ash look elegant and offer vintage and traditional look for your space.
You can match the color of your hall tree with the color shade of the walls.
Size
Do not end up selecting something too big or too small. You need to measure your space carefully to make sure you get the perfect fit. Make sure your hall tree doesn't prevent any doors from opening smoothly.
Space for children
If you have kids at home, then make sure you select a hall tree with extra storage to keep their backpacks etc. It will help them find their stuff while leaving the house.
Space for small things
If you are someone who tends to forget small things easily, then you have a hall tree that comes with a drawer to store your small things like keys, sunglasses etc.
Space for pets
Yes, pets are part of your family and you can have a pet shelf in your hall tree like his treats, coats, toys etc. It will help you keep pet accessories organized.
Hall tree with mirror
A mirror is one of the preferred features included in a hall tree. It becomes easy for you to check out your looks after you get ready to move out of the house.
Additional storage options
You can also check out for hall tree that comes with added storage options like
Drawers
Hat shelves
Cubbies
Benches with covered storage
Benches with open storage
Looking at a hall tree as a storage space would be wrong as it is not just a piece of furniture that stores your accessories at the entrance, but a piece of furniture that offers elegance plus storage.
So, choose smartly and browse through different colors, material, and options for accessories that help you alter your hall tree to match the interior of your house easily.
Before you decide to buy a hall tree, take a look at the paint of your house so that you can buy the best.
So, next time when you are renovating your house or planning to shift to your new house, do not forget to style your entrance. The entryway is an integral part of a house that is overlooked by many of us.