Ventilation Can Come With Style And Efficiency In Your Kitchen
If you are hunting for wholesale range hoods for your kitchen to throw out smoke, smell, grease, airborne particles and harmful gas, then you can get plenty of ideas while shopping.
Nowadays, range hoods are gaining momentum and are favorites of many people who look to remodel their kitchen or plan interiors for their new kitchen.
The range hoods are amazing units that can be installed above the stove or cooktop. The unit helps eliminate unwanted heat and odor from the air via filtration and evacuation.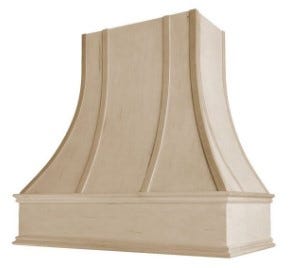 Range hoods are available in different styles
Range hoods are available in different styles and they are embedded with different features too.
You can find an array of options that suits your style and needs. They are either under cabinet, wall-mounted, insert liner, etc. They are durable and are available in stainless steel material too.
Stainless steel is easy to clean and looks elegant too. These hoods are affordable too and offer high-quality ventilation for your kitchen.
The kitchen hood design you choose from the lot may also have modern features with digital controls.
You would love hunting through distinct styles & specifications of wholesale range hoods for your kitchen.
You can also consult interior experts or specialists to guide you on finding the perfect kitchen hood to meet your cooking needs.
Of course, upgrading your kitchen with a range hood will give a makeover to your kitchen and improve its efficiency too.
Ventilation plus style
When you think of style and efficiency together for your kitchen, you need something sophisticated. For example, a metal range hood is a much-needed unit and ductwork that direct smoke, hot air, and steam out of the kitchen.
The designers and clients also imagine something adorable and thus find custom hood for kitchen feasible for the kitchen. They plan for such hoods to bring in the style to the kitchen décor.
Copper color kitchen hood
Some people copper color kitchen hood designs that seem attractive and compliment well with white cabinetry in the kitchen.
What makes it look disarranged is how it connects well into the island colors, copper farmhouse, or under-mount sinks.
The conventional design along with the crown molding depicts style and makes your space look spacious and huge.
On the other hand, dark copper elements like metalwork on the window, at the back of the range, tile backsplash helps connect all the design elements to grab everyone's attention or an eye-grabbing look.
Rich look
When it comes to a custom hood for the kitchen made of wood they have a rich look and the entire design reflects a unique style and suits your kitchen décor too.
You can select how sophisticated or how simple the design you want for your kitchen. You can also choose to get the raw look by getting it painted. If you have wooden cabinetry then raw wood range hood would always give a spacious look to your kitchen. If you are looking for a different style then you can choose a contrasting color for the hood.
Stone & Marble hood designs
he stone design looks gorgeous. They are one of the beautiful range hoods with backsplash & counters. When it comes to marble they are lovely hoods for your kitchen and look clean
Downdraft hoods
Talking about downdraft hoods for your kitchen, they help keep your kitchen space well-organized and tidy. You can consider them as an option. You get a range of downdraft hoods with a telescoping unit that is taller.
Iron kitchen hood
Certainly, iron is known for its durability and whether you like the modern, traditional, industrial look, an iron kitchen hood can fulfill your dreams. They look catchy in your kitchen.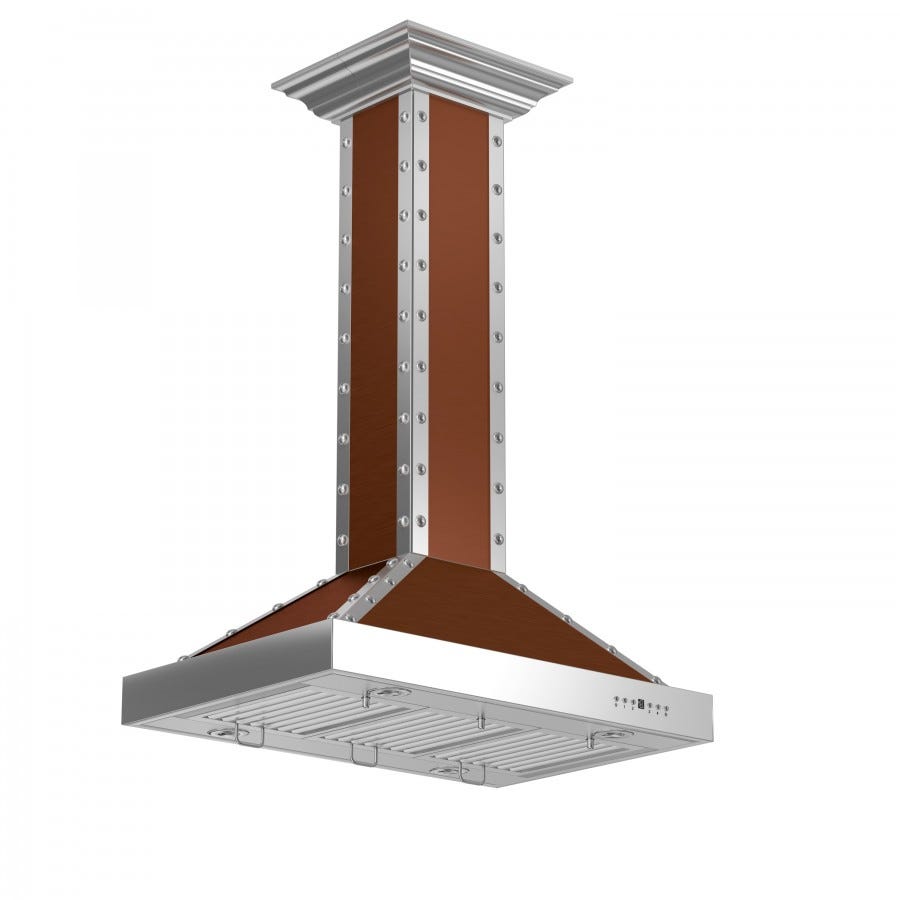 If you are a chef and want a grand and luxurious range hood for your kitchen appliances think of commercial restaurant-style kitchen hood and let your kitchen style huge sized kitchen hood.
Whether you have heavy cooking or moderate cooking taking place in your kitchen, you need both efficiency and stylish kitchen hood design. So, make sure you determine the requirements in terms of ventilation and décor so that you end up buying the right kitchen hood.