Why Wholesale Wood Hoods are the best hoods for your Kitchen?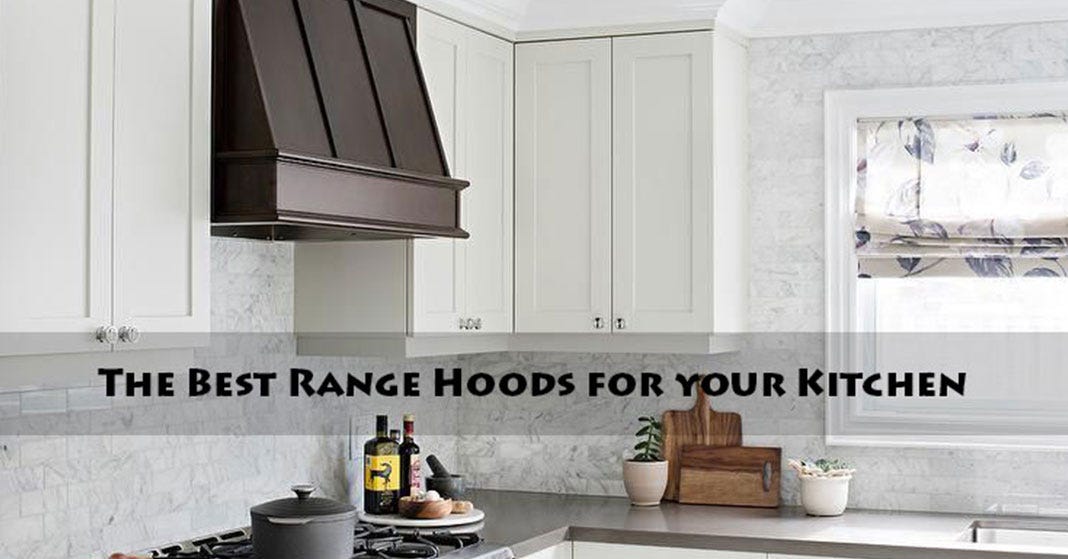 If you are planning to install a range hood in your kitchen, you must be a little confused about which one you should opt for? Well, a range hood certainly helps capture grease, moisture, smoke, and airborne particulates that are generated while cooking in your kitchen.
A range hood is certainly important to keep clean air in your kitchen and eliminate the grease and smoke.
Now, selecting the perfect range hood for the kitchen starts with the best material for a range hood for your kitchen.
Certainly, it is quite challenging to decide on the material as it is the crucial point of the design. Of course, you also need to know that there are plenty of styles available in range hoods for your kitchen.
Taste and choice
Well, the range hood you choose for your kitchen is going to be based on your taste and choice. This article will help you know about wood range hoods and how they are the best choice for your kitchen. It will help you understand the functionality and looks of the wood range hoods.
Available in 2 different types
The wood range hoods are available in 2 different types like wall-mounted and cabinet mounted. They add to your kitchen décor and match the kitchen cabinetry too.
Well, wood hoods certainly need a little customization but with flexible custom wood hoods kitchen piece, you can design to fit your kitchen needs. Also, wood range hood requires to be stained/paint matched for your kitchen cabinetry.
When it comes to the motor assembly, exhaust fan, wooden exterior liner, and motor assembly, they can be selected separately.
When it comes to cabinet-Mount Wood range hoods, they can be mounted and easily connected between the 2-upper wall-mounted kitchen cabinets on both sides. They can be easily customized to match the upper cabinets in the kitchen.
Adorable and Luxurious Wood Hoods
You can always remodel your kitchen with luxurious and adorable wood hoods. Yes, when you are planning remodelling the kitchen even for remodeler to suggest you wood hood options is obvious as they come with perfect ventilation.
The luxurious wood hoods come in plenty of styles to match your kitchen décor easily. You can choose from curved, island, chimney, etc.
Many of these luxurious kitchen wooden hoods can be easily customized whether it is depth, height, or width. Also, you can get different parts of hood customized with decorative panels, arched bases, adorable carvings, etc.
Quick Shipping
Once you decide on the design for wood hood for your kitchen, some dealers offer quick shipping on your order so that you can get it installed faster. Also, the dealers offer free shipping to certain areas close to their showrooms, or on certain orders you can also qualify for free shipping.
Easy installation
Each wood hood comes with a stainless-steel liner which is customized for every hood design you select. The lines come with cut out with each ventilation device you purchase. Also, each hood is designed by experts and engineered perfectly to detach top panels so that they can be accessed easily to your ventilation system to aid faster and easier installation.
Budget-friendly
Many professional range hood dealers stock wood range hoods in different styles, sizes, and ventilation to match your budget, circulate clean air in your kitchen and offer a reliable and durable ventilation device for your kitchen. The finishes help create amazing contrast for your kitchen cabinetry.
Talking about custom wood range hoods, they come with a luxurious look and are specifically designed to meet your space needs. It is up to you to select simple or decorative one. You can also choose if you want to get it painted or leave it in its raw look to match the kitchen cabinetry.
Complete functional ventilation device
The market is flooded with exciting wood range hoods to help you remodel your kitchen. As these hoods are available in different styles, they not only match your kitchen needs but also provide a complete functional ventilation system for your kitchen.
As range hoods form the focal point of your kitchen and available in different designs, it becomes easy for many kitchen designers or for dealer to help you get the right wood hood for your kitchen as there is always one that suits your kitchen needs.
Wood hoods in a new house
When it comes to deciding on the range hoods for your new kitchen you always want to have it matched with the kitchen cabinetry. Well, for builders installing wood hoods in the kitchen has become a default process. They match it to the kitchen cabinetry and when it comes to the texture of wood hoods, they remain unbeaten.
So, while searching for the right kitchen range hood, think about wood hood as it is quite reliable, adds elegance, and offers a complete ventilation system for your kitchen.