The Importance of Proper Ventilation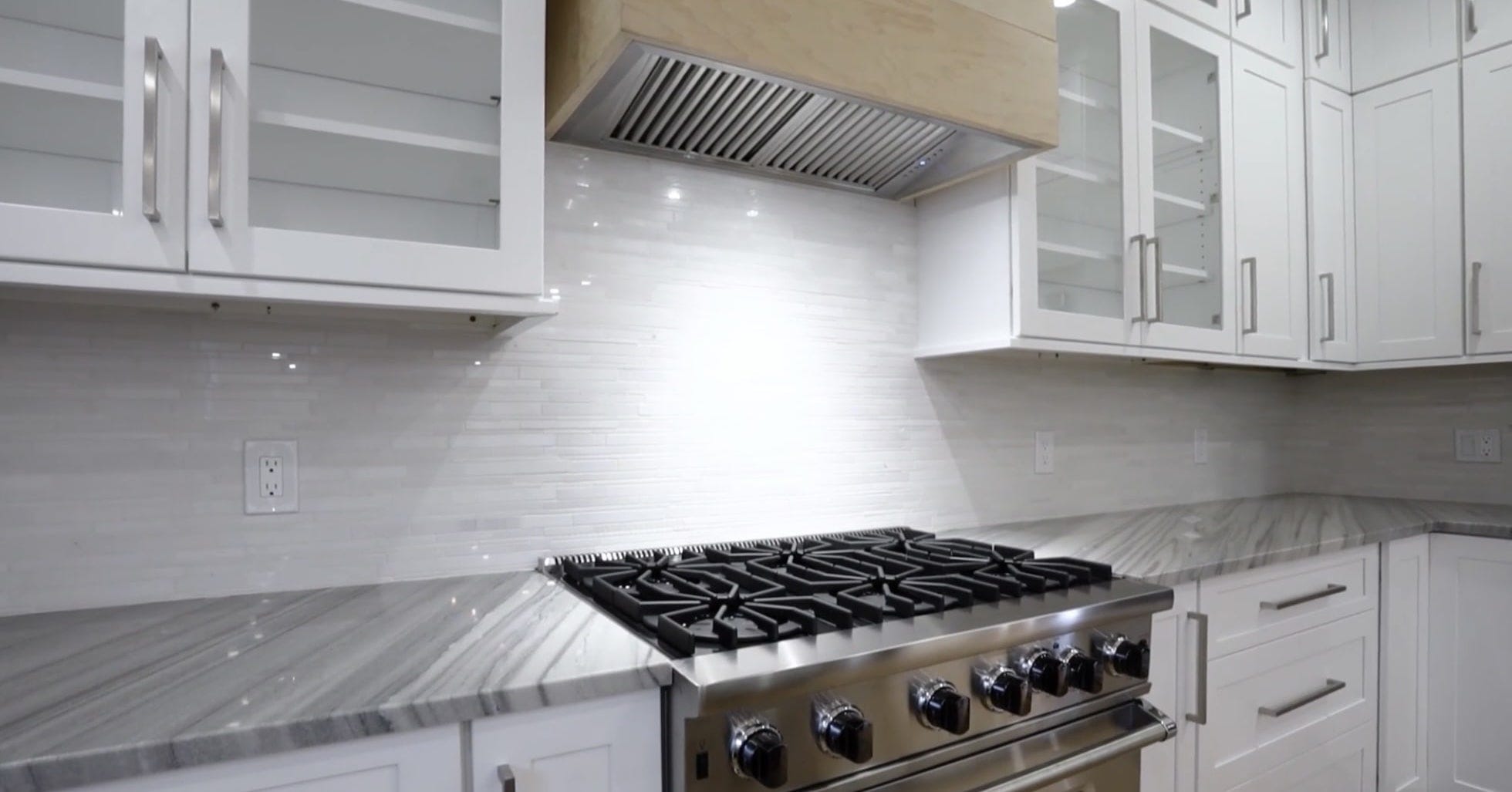 "The U.S. Consumer Safety Commissioner recently stated that gas stoves are a "hidden hazard," in homes, highlighting the importance of proper ventilation, especially when using a gas stove."
When cooking in the kitchen, we often focus on the food itself, but it's vital not to overlook the importance of proper ventilation. A good ventilation unit not only helps keep the air in your kitchen clean and fresh, but it can also prevent potential hazards from arising. For example, the U.S. Consumer Safety Commissioner recently stated that gas stoves are "Hidden Hazards" in homes, highlighting the importance of proper ventilation, especially when using a gas stove.
One of the main for reasons proper ventilation is so important is that it helps to remove smoke, steam, and other toxic cooking fumes from the kitchen. These toxic fumes can not only make the air in the kitchen feel stuffy and unpleasant, but they can also contribute to indoor pollution. Over time, this can lead to various health problems, such as headaches, allergic reactions, and respiratory issues. The indoor pollution created by gas stoves is the main reason the UCPS has begun to raise awareness and introduce possible legislation around the danger of gas stoves.
Another important factor to consider is that proper ventilation can help prevent the buildup of moisture in the kitchen. Moisture is uncomfortable to cook in and can lead to mold and mildew growth, which can be unsightly and dangerous to health.
Proper ventilation also helps to keep the cooking surface and appliances clean. Without appropriate ventilation, grease and food particles can accumulate on surfaces, creating a breeding ground for bacteria and other harmful microorganisms. With proper ventilation, these particles are quickly removed from the kitchen, helping to keep the space clean and hygienic.
When it comes to gas stoves, proper ventilation is particularly important. The U.S. Consumer Safety Commissioner recently stated that gas stoves are a "hidden hazard" in homes because of the potential for leaks, which can lead to carbon monoxide buildup. Carbon monoxide is an odorless, colorless gas linked to respiratory diseases and heart issues that can be fatal if inhaled in large amounts. Installing a proper ventilation unit, such as a range hood, can help to prevent carbon monoxide and other toxic cooking fumes from building up in your kitchen.
White kitchen with stained curved with strapping Hoodsly range hood. Features a gas stove.
How to Select the Proper Ventilation
Selecting a suitable ventilation unit for a wooden range hood is essential in ensuring that your kitchen is safe and efficient. When it comes to ventilation units, there are a few key factors to consider.
First, choosing a unit that is the correct size for your wooden range hood is essential. The unit should be able to handle the airflow necessary to properly ventilate your kitchen and remove smoke, steam, and cooking odors.
You want to ensure the ventilation unit has the right CFM (Cubic Feet per Minute) rating. CFM measures how much air the unit can move per minute. This can be determined by stove size, burners, and how often you cook.
Total BTUs* of your cooktop / 100 = CFM
*You can find the total BTUs by adding the BTUs of all your burners
Considering these key factors when selecting a ventilation unit, you can ensure that your wooden range hood is safe, efficient, and operates smoothly for many years to come.
In conclusion, proper ventilation is a critical component of any kitchen. It helps to keep the air clean and fresh and prevents moisture buildup. When planning a kitchen remodel or building a new home, be sure to include adequate ventilation to keep your kitchen safe and healthy.
If you need help deciding on which ventilation unit to select for your range hood, our customer service team is happy to help. You can reach them at 877-847-0405 or email them at hello@hoodsly.com.