Hoodsly Featured on, In With The Old, with Brittany Jepsen from House That Lars Built
"The Nauvoo house, where this house is modeled from, was kind of a meeting place, almost like a hostel, before you would take your journey across the plains. And so the … The kitchen was the center of the home/meeting place. So the idea is to take advantage of the space, but we'll keep this like a really great focal point."
– Brittany Jepsen, Owner of The House That Lars Built
We have been keeping a secret for over a year now, and we are so excited to finally share the beautiful kitchen Brittany Jepsen, from The House That Lars Built, designed featuring our Curved Hoodsly range hood.
When they first bought their dream home back in 2020, there was no kitchen – literally, no sink, no cabinets, nothing. So, in order to make their home livable, they installed a simple kitchen set up to get them by until they could fully renovate.
"The kitchen was totally gutted when we moved in, so we started from scratch! We put together a temporary solution, knowing we would want to completely renovate eventually. So, this renovation was from the ground up! We changed everything – new cabinetry, appliances, countertops, hood, etc."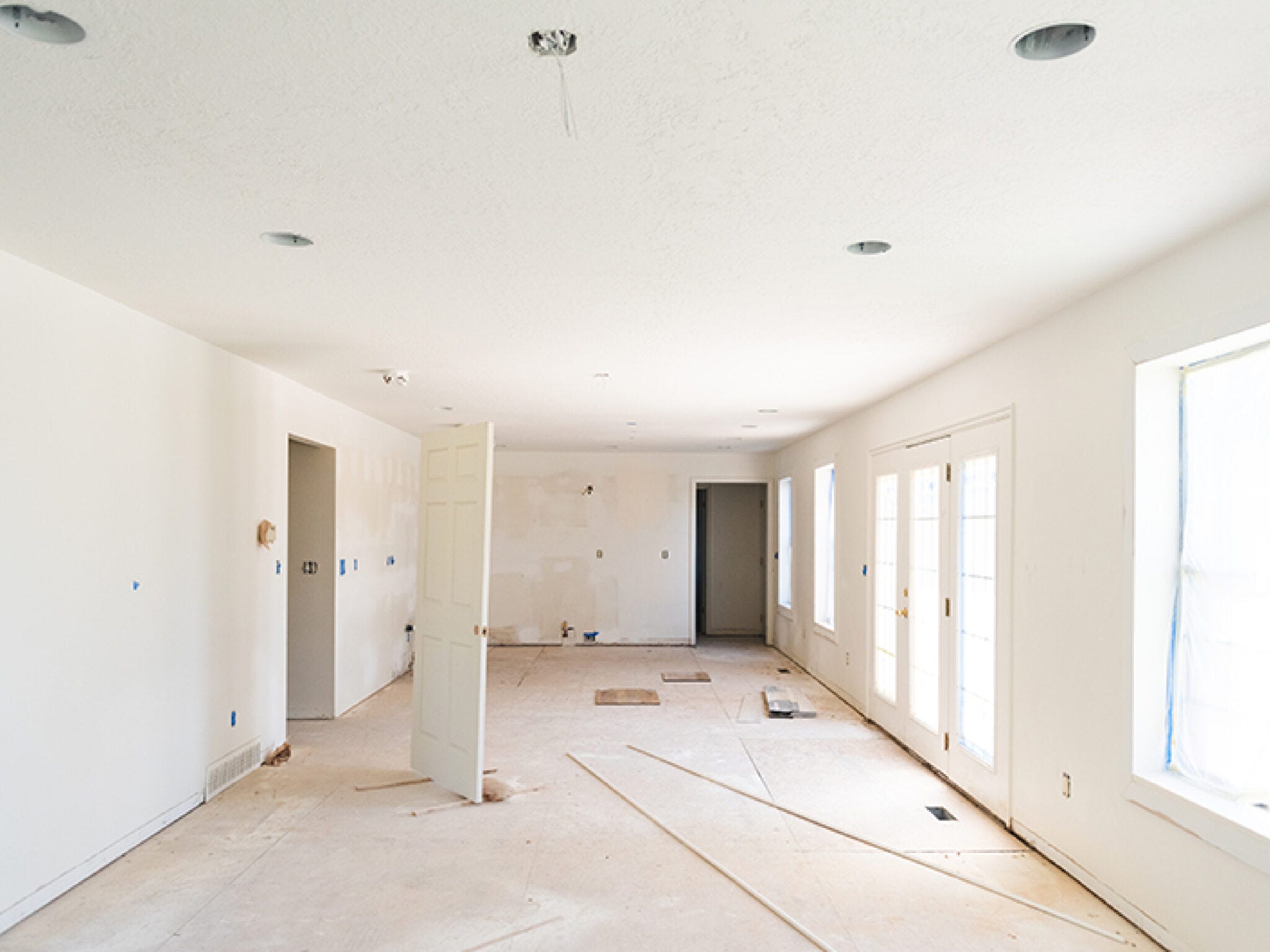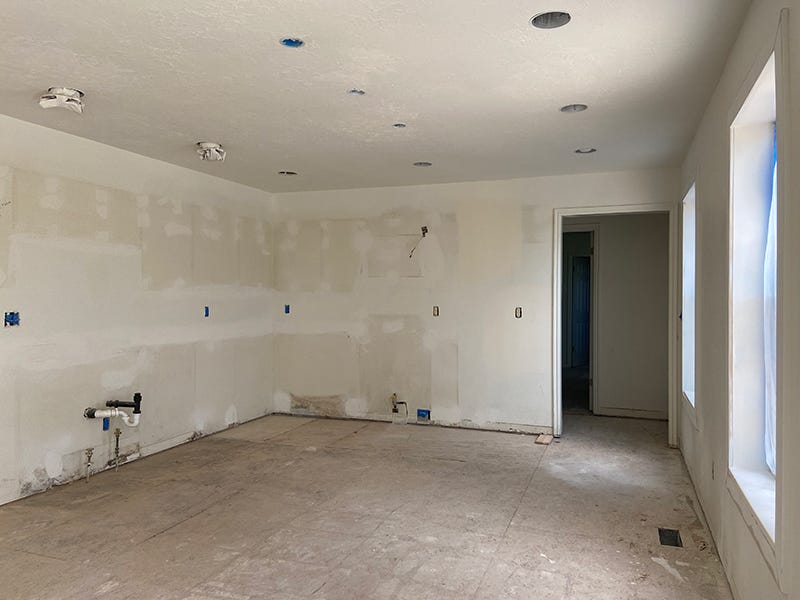 Brittany is a self-proclaimed history buff, especially when it comes to her family's history. Brittany, "comes from a long line of proud Danes," and her husband is from Denmark, so incorporating the Scandinavian culture was essential to the design.
"This is a big focus on the In With The Old episode we filmed, but the kitchen is inspired by our family's heritage – a lot of Danish/Scandinavian influence as well as inspiration from Nauvoo, where similar Federalist homes are common and where many of my pioneer ancestors came from. That being said, I really wanted the kitchen to feel kind of old-world with antique pieces, the stunning work table, the custom built-in fridge, and the tile (even though, for now, it's a tile-looking wallpaper). It feels like an amazing mixture of all the things I'm passionate about with the heritage, color, and textures."
Some characteristics of Scandinavian design that Jepsen brought to her kitchen include wood furniture and wooden accents, decorative & statement-making pendant lights, and multifunctional and flexible designs. Jepsen also wanted to make sure that she brought in "hygge," which, in Danish, roughly translates to creating a warm and comforting space/lifestyle. Combining her love of patterns and colors, along with her love for her family and its rich history, she brought to life a truly Jepsen Kitchen Design.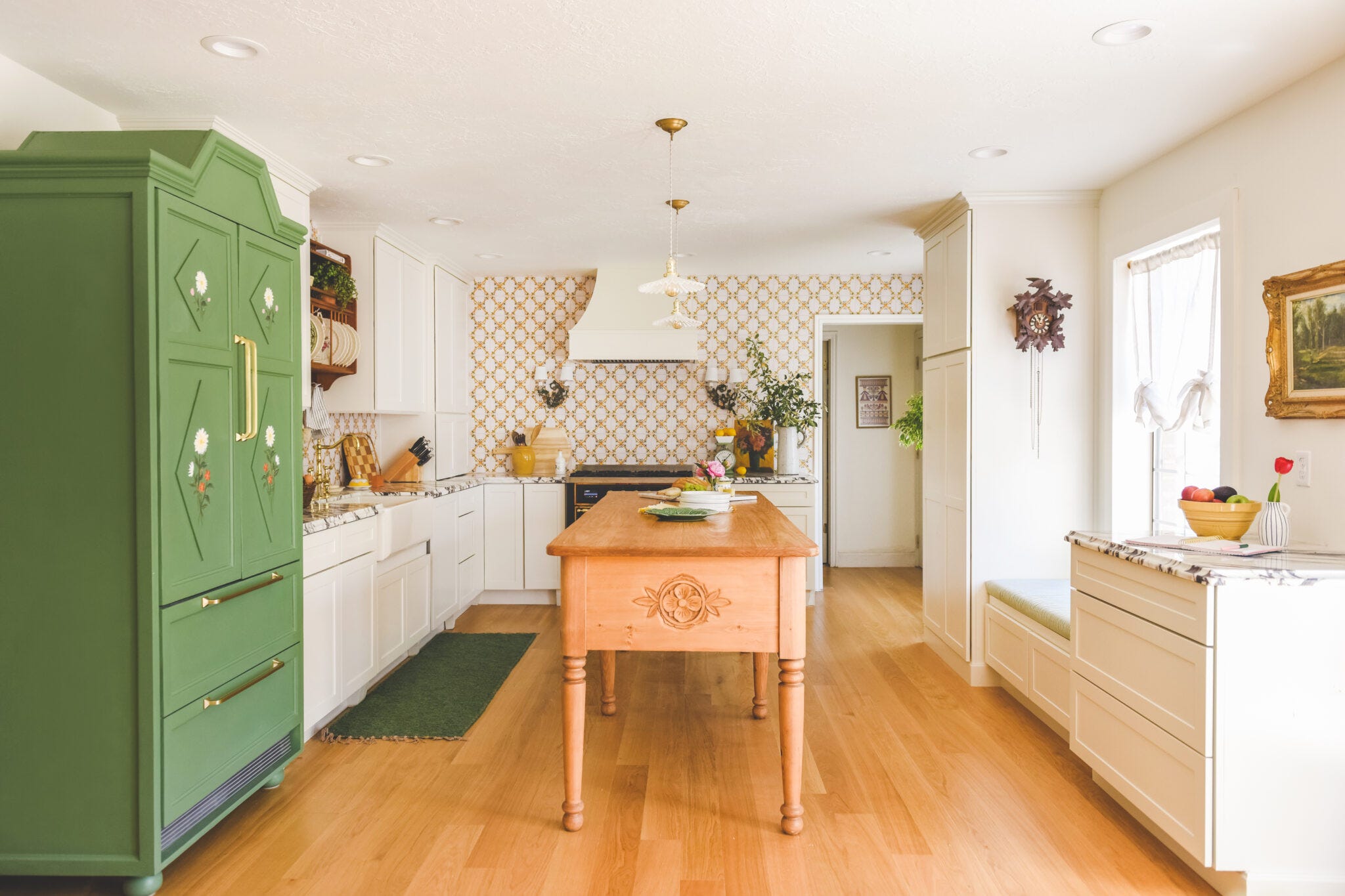 Jepsen still has some changes that she hopes to make to her kitchen, including to her Hoodsly hood. Follow us and @houselarsbuilt for more on Jepsen's Kitchen Renovation.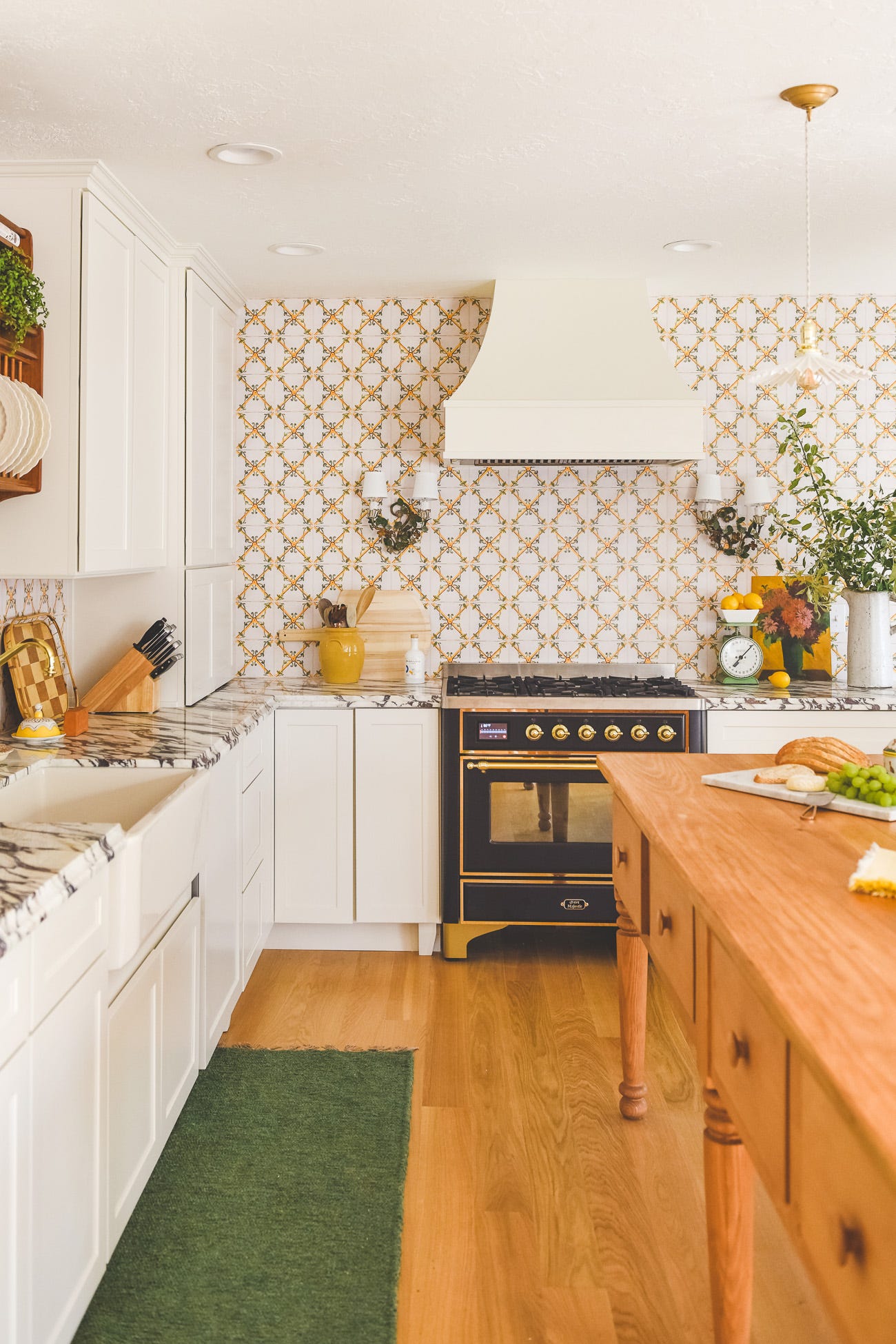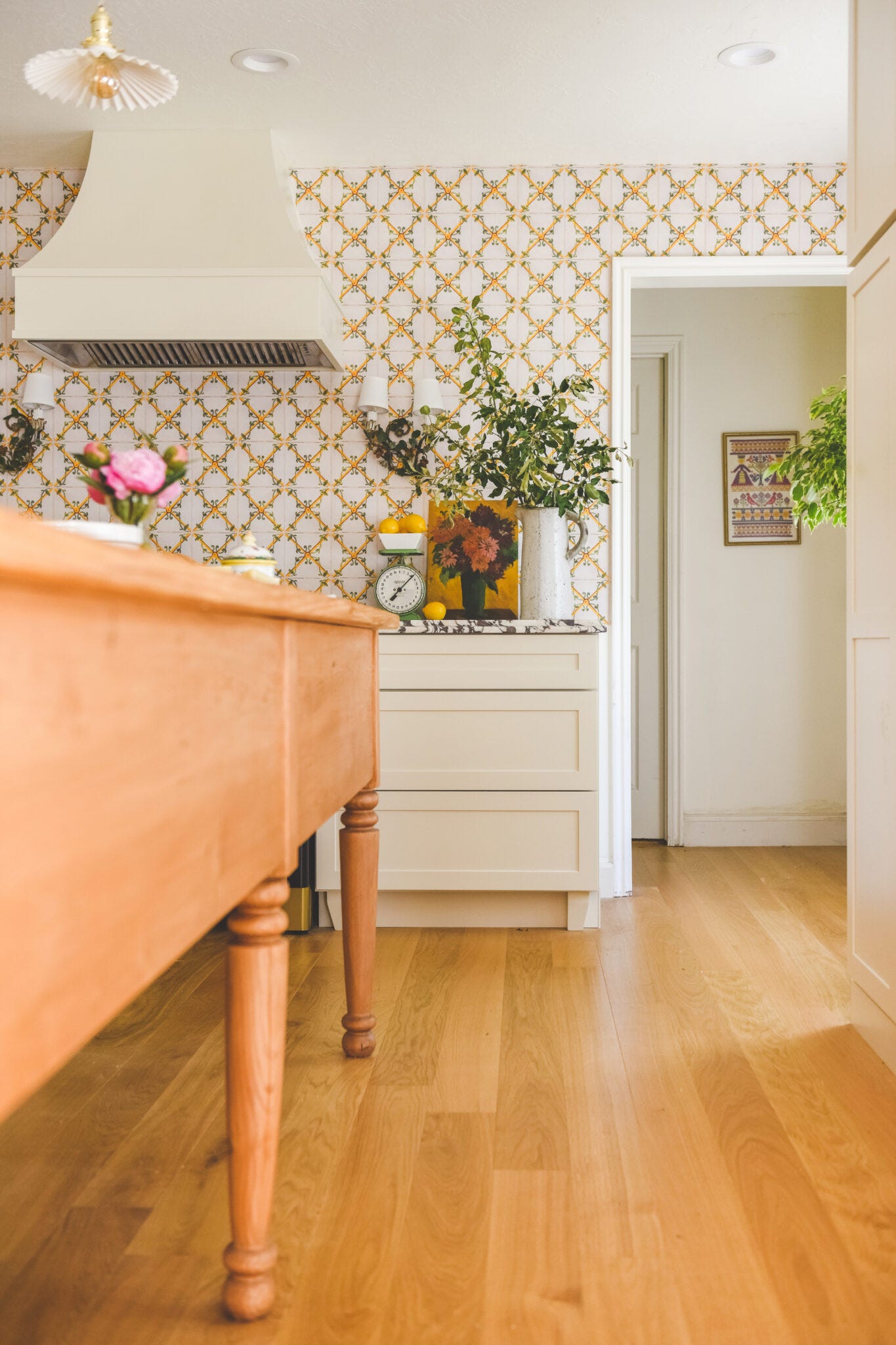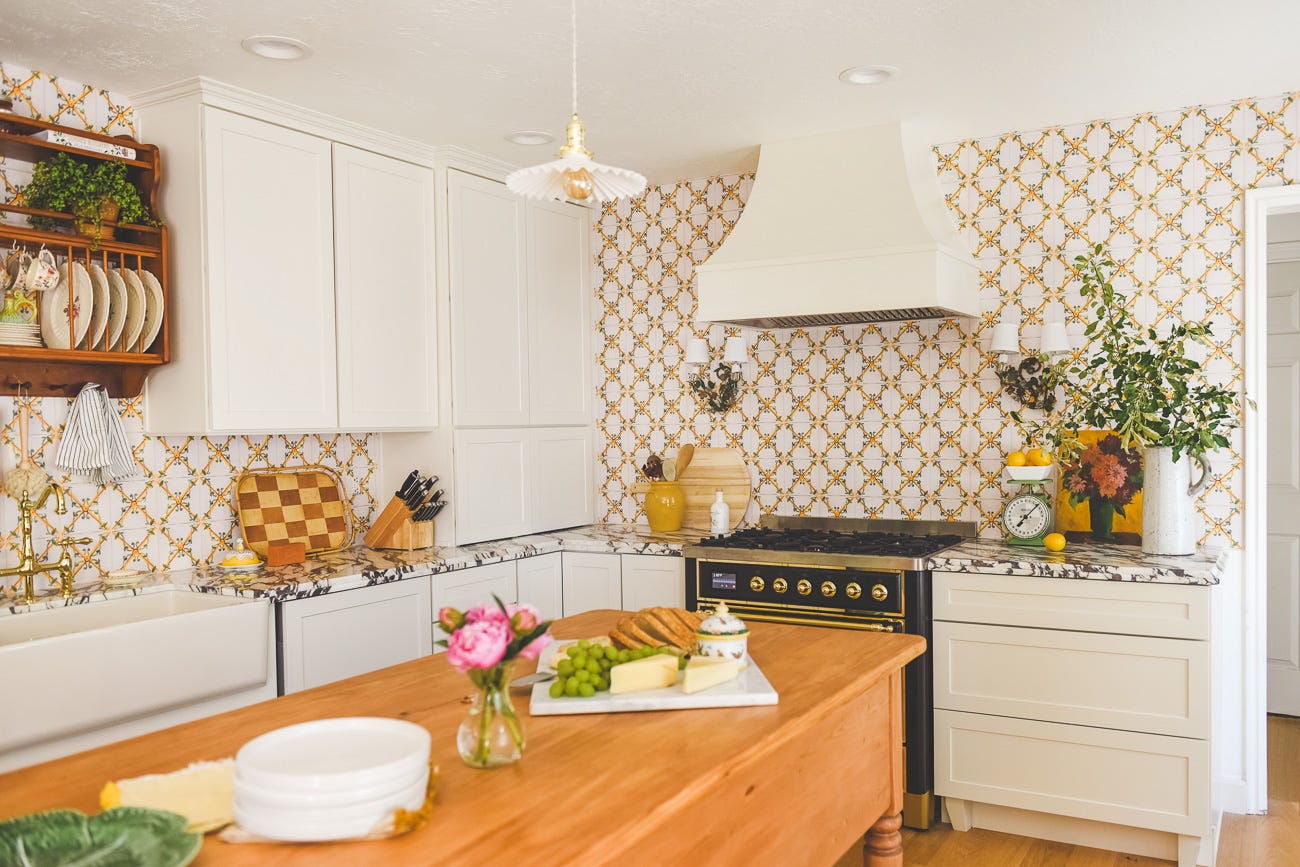 __________
Additional Kitchen Sources: