What Are the Different Kinds of Range Hoods?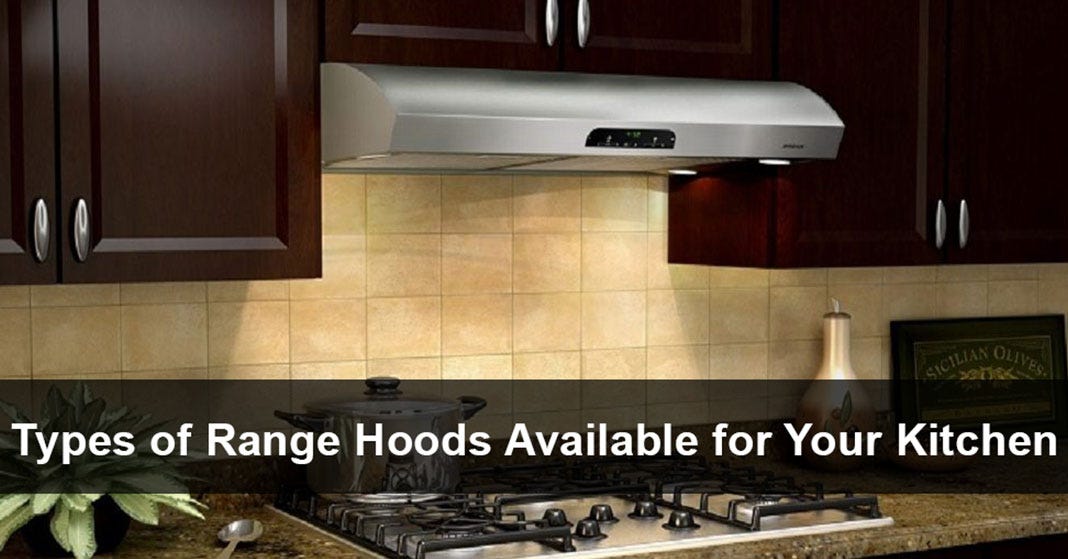 There are various types of Range Hoods available to buy from wholesale range hoods, but you will be wondering which Range hood you should select. They all have the same basic functions as well as different advanced functions. Some also come with the modern as well as updated features. Depend on the price you pay, you are going to get your required product. Or you can also go for custom wood hoods as well as kitchen wooden hoods. So to clear the confusion we have stated all the popular range hood types.
Island-Mount or ceiling-Mount Range Hoods
If your cooktop is on center island or peninsula, this Island-mount range hood will be perfectly suitable for you. It is the range hood that is attached to the ceiling. The design of Island-mount range hoods is similar to the chimney. It helps in enhancing the look of your kitchen. One has to select at least 5 to 6 inches wider Island-Mount range hood than the cooktop.
Wall-Mounted Range Hoods
Wall-Mounted Range Hoods are similar to that of Under-cabinet range hoods. The difference is that Wall-Mounted range hoods require a cabinet to be removed to create sufficient space for it, while under-cabinet don't require the removal of the cabinet. Before you decide to buy this range hood, make sure that you are having no cabinet over the cooktop to be prepared to remove one of it if you have. They have ducted as well as ductless options, you will have to select according to your wish. They occupy large space in the kitchen
Under-Cabinet Range Hoods
The most common as well as popular range hoods are Under-Cabinet Range hoods. They are installed under your cabinet which makes the hood look one with the kitchen. It doesn't differ the range hood from the kitchen interior. It is placed exactly above your cooktop. Some under-cabinet range hoods also come with lighting to provide sufficient light to your cooktop. Best hoods to eliminate the smoke as well as grease from the kitchen.
Wall Ventilation Fans
Not everyone likes the same thing. Some of the people instead of installing the range hood, install the wall ventilation fans. They are mostly used for the kitchen which does not have enough ventilation, while they do not help in avoiding the grease on your kitchen walls, they are just used to give ventilation. These fans help in reducing the heat in the kitchen. They are easily affordable by the middle-class people. They come in two types:
Fans with motor located inside the kitchen
Fans with motor located outside the kitchen
Downdraft Ventilation Hoods
Hidden hoods only pop up when you use them. They are less common range hoods available in the market. It has easy to clean structure and requires less space. It doesn't need to be installed on the walls. This range hood designs are exclusive and will enhance your kitchen's look. If you have low space in the kitchen and don't want to give the same to range hoods, then this hood will be very beneficial for you. Overhead range hoods are most effective when it comes to extracting the most odor and gas but if there is low space, downdraft ventilation can also be considered.
Ventilation Power Pack Hoods
This is a great space saver Range Hood. It has great benefit as well as it can be added or installed to existing cabinetry without using the available storage space. The powerpack is compact and continuous within the parts already installed in your kitchen. Once you have chosen a power pack, you can work with your contractor to have it custom-fitted into your kitchen layout.