Eye-Catching Range Hoods For Your Kitchen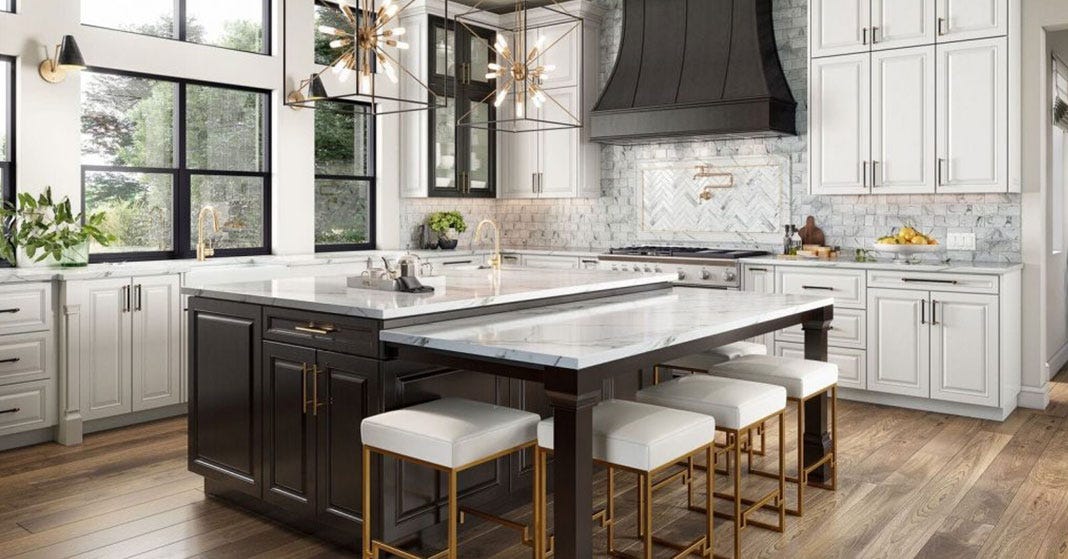 In case you are using a stove in your kitchen or planning to use it in the future then check out for various wood stove hood designs available for your kitchen.
When you plan to switch to an elegant range hood instead of a stove then a well-ventilated kitchen is assured with no fumes and you get a kitchen with no hassles around.
When you get a perfect kitchen it improves your overall cooking experience too. You start loving being in the kitchen for a longer time and feel fresh with no odor or grease.
Well ventilated kitchen is a necessity
While you are cooking your favorite food in the kitchen scents, smoke and other particles are tend to be released in the air out of which some portion of it will still be present in the air if you are not using any purifier or filtration system.
A range hood which is also termed as vent hood helps throw out the smoke and other substances out of your kitchen space so that you don't inhale unhealthy and unpleasant smoke or odors that hang on in the room when you are cooking.
The main objective behind a well-ventilated kitchen is to decrease the cooking odor, condensation, and heat by throwing them outside. Yet another aim is to extract the grease and prevent its accumulation all around your kitchen.
The under the cabinet hood is installed underneath the cabinet. Here sometimes, some space could not be utilized but still, it is beneficial.
Noise
Many people prefer a quieter range hood for their kitchen instead of a noisy one. If you are among those who hate noise then ensure that the hood you buy has enough power to reduce the noise.
 Yes, buying a hood with higher output and operating it at a much lower speed can always be a good idea. It directly helps produce lower noise.
Also, check out if the kitchen hood has variations for speed control or comes with multispeed adjustments and it always worth paying a little more for such products. In such situations, you need to focus on the amount annoyance you can save on by spending a little more.
Benefits of wood range hood
Offers a beautiful center point to space
Illuminate the cooktop and help ventilation by throwing out the odor, moisture, and grease
Matches with interiors of your kitchen
There are range or wood hoods available in the market and if you are not very sure about what wood exhaust hood would be ideal for ventilation in your kitchen then the kitchen designers suggest you the ideal one.
Wall mount
This wood stove vent hood is attached to the wall directly and some models come with attractive soffit or chimney to easily line up with the top of the cabinet or completely vanish into the ceiling.
Mostly regular hoods are used in 2 different modes
Just like exhaust hood
Re-circulating hood
You can also ask your kitchen designer about curved range hood plans which can be customized as per your needs. Make sure you speak to your kitchen designer before you take any decisions for setting up kitchen range hoods while building a new kitchen or remodeling it.
The kitchen designer will look into your kitchen space and needs and suggest the right range hood for your kitchen.