Tips To Follow While Installing Custom Range Hood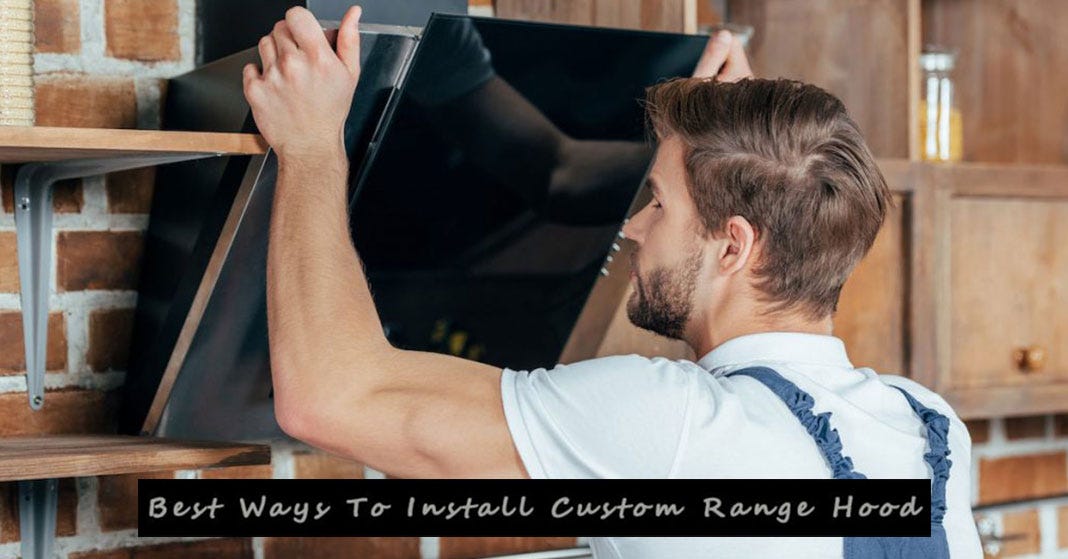 We shape our home's interior spaces with so much zeal and enthusiasm executing fresh ideas to design and decorate it, to fall in love with every inch and corner of our home.
The motive behind getting the best appliances, furniture, and interior design of the home is not just restricted to make it look beautiful and lavish, but we choose the best possible furniture and appliances for the home, to add comfort, peace, and utility to our life and daily needs and routine of the life.
The basic things we pay special attention to while designing a kitchen are Custom range hoods, microwave, modular cabinets, kitchen islands, gas stoves. In this blog about kitchen designs, we are going to discuss the common mistake we make while selecting or installing custom kitchen hoods.
In the long run, these mistakes can cost you or affect your kitchen design and its functionality; perhaps these mistakes are common and negligible. To help you out we are sharing some common mistakes we make while selecting professional range hoods.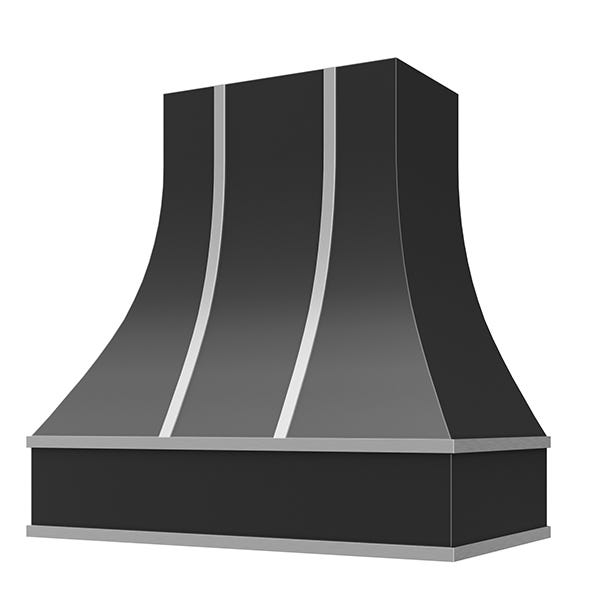 When Height Measurement Goes Wrong
The sizes and height of the custom range hoods are standardized as well as the ceiling height but the dimensions of some kitchen range hoods are varying from standard dimensions. For proper functionality, the customers should select and install the professional range hood with the appropriate size and height that fits the ceiling height as well as sync with the kitchen space infrastructure to vent out the unwanted particles.
At too high and too low installation, the work efficiency of the custom wood range hoods can be affected adversely. The efficiency to capture the unwanted contaminants decreases if it is installed too high as it spreads out aggressively rather than rising perfectly in a straight line.
It becomes hard for users to clean the custom kitchen hoods and it also provides a limited headroom above your cooktop if it is installed at a lower height.
Installing Wrong Duct Type
Installation of the wrong duct type while installing custom wood hoods for ventilation of the fumes out of the kitchen space is another serious mistake that can cost you a lot.
There may be loss of performance and overheating issues resulting due to mechanical failure in the professional range hood if you have installed an outdoor wood range hood.
Since flexible ducting causes turbulence due to its rigid walls while installing high-performance range hoods you need to keep in mind that a high-performance custom range hood requires rigid ducting.
Due to the airflow in flexible ducting, because it is randomized rather than creating a smooth stream, there may be a loss of performance and more noise
If you are using an outside duct that exits via a sidewall you will need a duct cap at the end. Roof-mounted ducts are sometimes terminated with a "U" shaped elbow, while letting the air exit, keeping out the rain and snow.
There may be some issues with airflow and static pressure if a different sized cap is used, to avoid it, you need to ensure the size and diameter of the cap keeping it of the same size as the duct.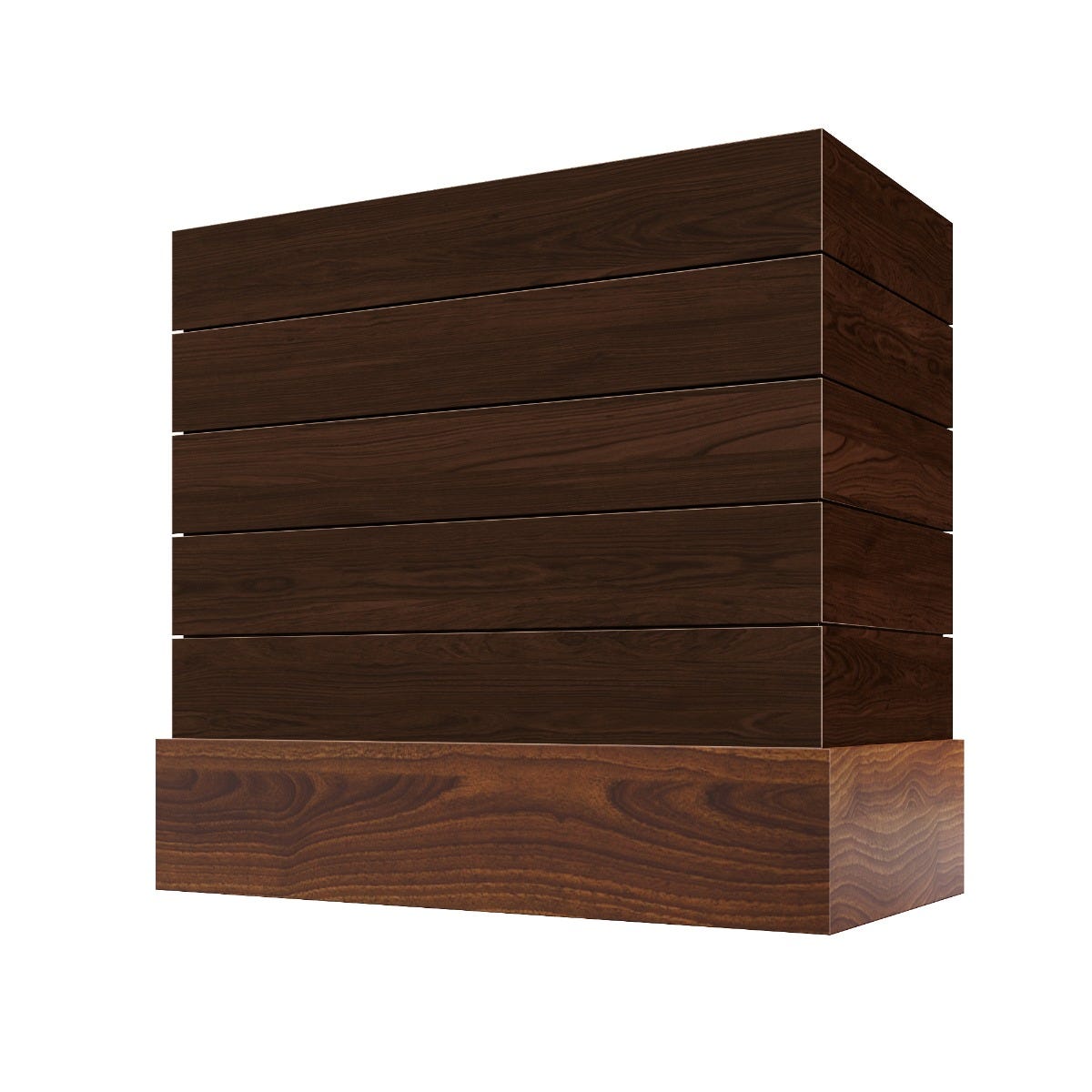 Power Source Is Important
While installing the custom wood range hood in the kitchen follow this one rule related to the electrical connection. It will help you to avoid any unpleasant incident as well as any other issue related to the kitchen range hood.
Following this rule is if the appliance comes with bare wires, it must be hardwired; if it comes with a plug, it must be plugged in.
For an uninterrupted power supply, it is important to have an appropriate power plug where wire reaches easily with proper voltage.
Let Specifications Guide You
While installing a custom range hood for the cooking space read the specifications of the range hood carefully. Before finalizing your decision for a custom kitchen hood, understanding the specifications of the hood will give you a clear idea about the performance, power, and dimension of the range hood.
The specifications can help you in getting an understanding of the power consumption you need for blowers and liners in the kitchen depending upon the frequency of cooking and the size of the cooking top.
Sometimes it may happen you invest in a high-performance kitchen range hood instead you need a mid-powered professional range hood so going through the specifications of the kitchen range hood could also help you cost-cutting your expenses.