Make Your Kitchen Natty With These Trendy Custom Range Hoods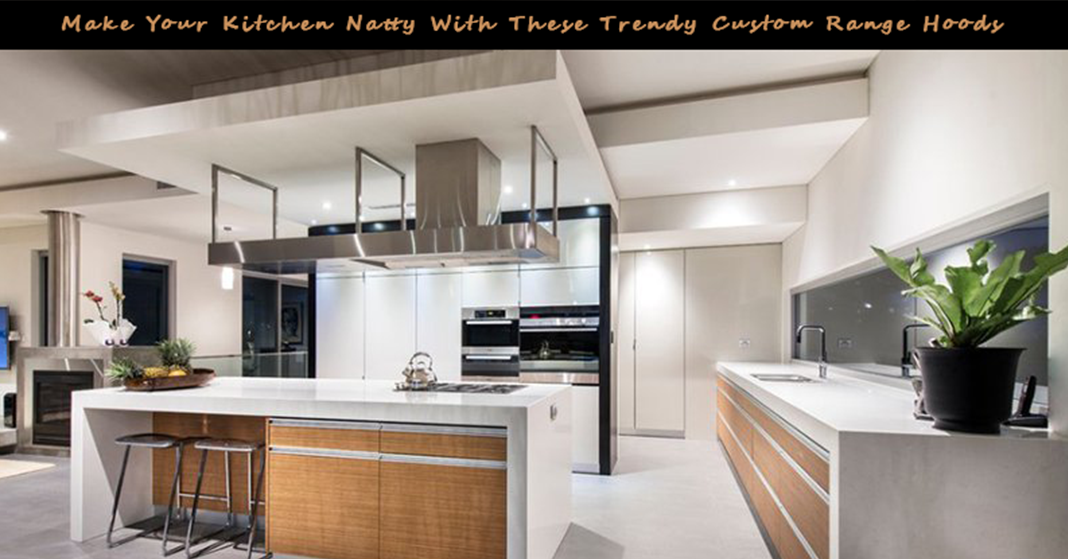 When we plan or design our home we always pay special attention to all the aspects of the home like décor, furniture, flooring pattern, ceiling and wall colors, bathroom design, and its accessories and kitchen designs. Those days are gone when the kitchen's design and décor are either ignored or given less importance, these days people are more conscious about the choice they make for kitchen accessories like Gas Stove, Oven, Refrigerator, Custom Range Hoods, and many more.
In this article, we are discussing some trendy and latest custom wood range hoods which are best in quality and performance. Besides venting the unwanted odor, dust particles, and fumes out of the cooking space, custom range hoods also make the kitchen look modish.
Cooking becomes an ordeal when your kitchen space is messy, smelly, and unpleasantly hot space resulting from cooking fumes. To make your cooking process pleasant and to make you fall in love with your kitchen opt for custom range hoods for your kitchen.
While selecting custom wood hoods for Kitchen, it is advisable to make a conscious selection. Apart from design and style, you also need to make yourself updated about the current trends, and the latest technology or features updated for custom range hoods.
Select custom wood hoods for the kitchen as per the size and décor of your kitchen to create a feeling of mismatched or stuffed space.
As mentioned above it's necessary to stay updated about the latest custom wood range hoods available in the market, concerning the designs and specifications. Here the list below suggests some trendy and classy custom range hoods,
Curved Wood Hoods
Box Range Hoods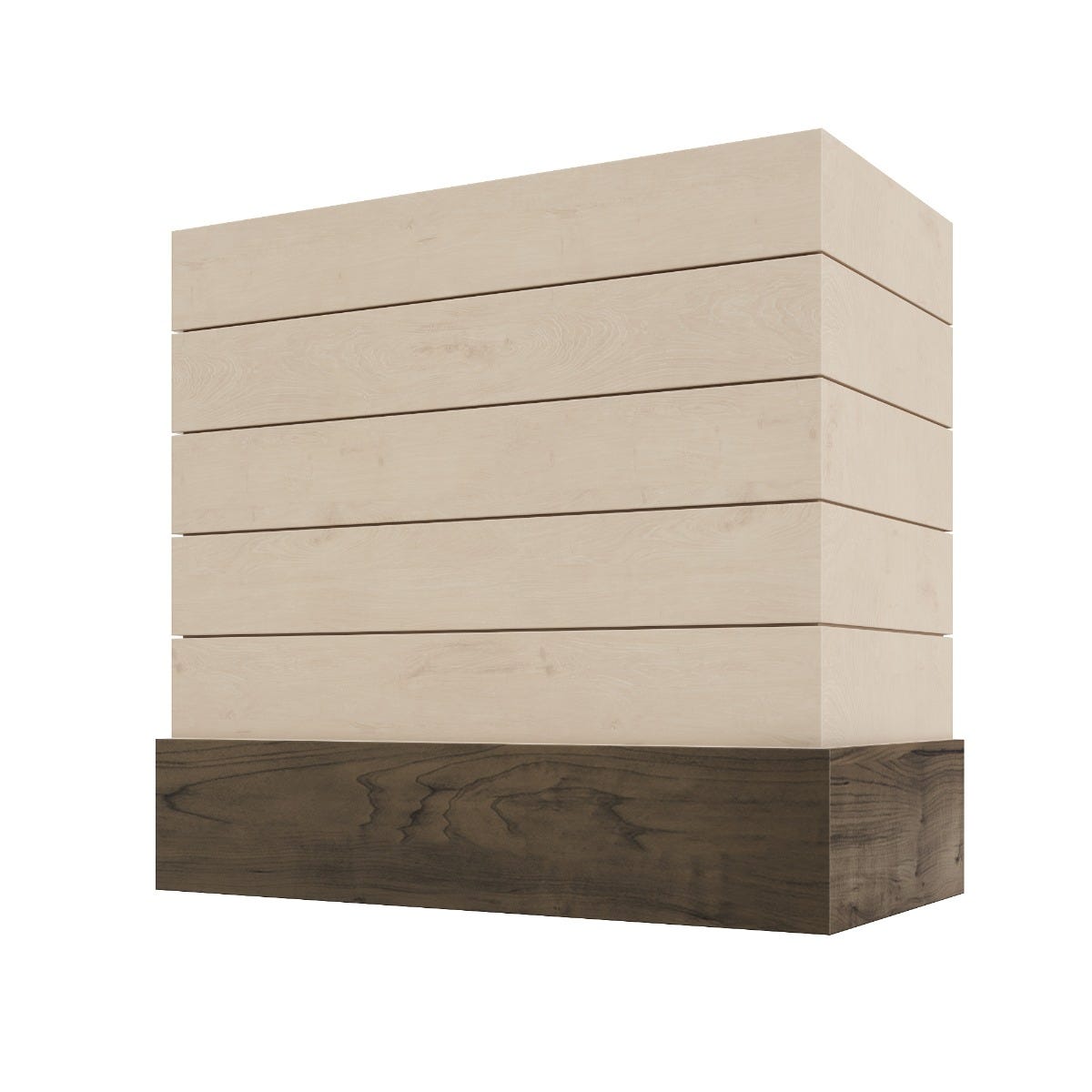 Tapered Range Hoods
Sloped Range Hoods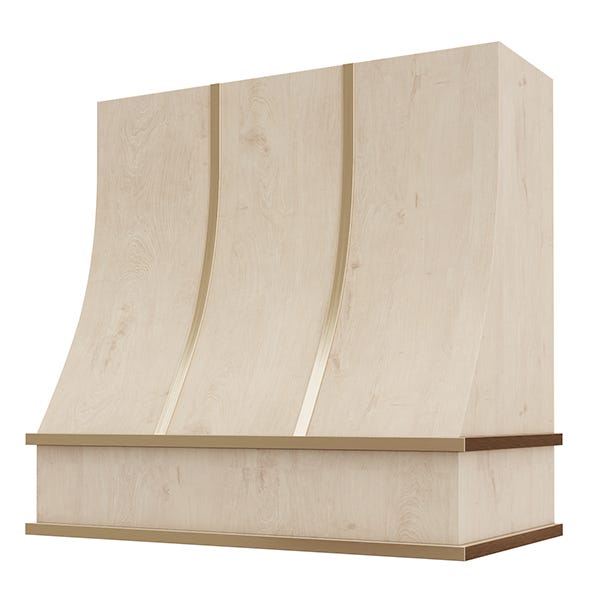 Angled Range Hoods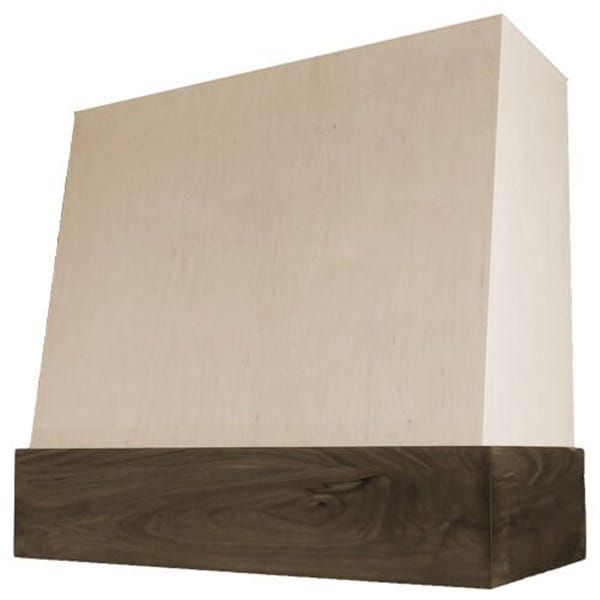 Curved Wood Hoods
If you are the one who adorns the curve and have opted for curved kitchen islands for the kitchen, then here is one more curved element for your kitchen. Curved custom range hoods will make your kitchen have an element that breaks the flat and edged space with its curve, bestowing a contrasting edge to your kitchen.
Available in different sizes and designs, with simple strapping, steel strapping, brass buttons, brass apron, and brass strapping this range of custom wood range hoods is to make your kitchen youthful.
Box Range Hood
Adorning simplicity is rare and having a taste for class and elegance blended with simplicity is more adorable. The box range hood is slim and chic, which bestows elegance to your kitchen.
If you don't want to exaggerate your kitchen look and want to keep it classy put your finger of selection on this custom wood hood for the kitchen.
Depending upon your taste of choice you can opt for a box range hood in dual-tone or box range hood with trims and lines.
Tapered Range Hood
Tapered range hoods have a wide opening over the stove and narrow ends towards the wall part. Though it is ideal for all types and sized kitchens, it is best suitable for the kitchen space having limited space for hanging the custom range hood.
It is a mixture of contemporary and classic design, can be installed with any type of kitchen décor, tapered range hood can be a smart choice if you are confused about which custom wood hood is best for the kitchen.
Slopped and Angled Range Hood
Don't get yourself confused with sloped and curved range hoods, don't consider both to be the same folks! Both are different in shape and possess a different attribute and personality with each other.
Curved range hoods are having curvy structures from all sides while sloped range hoods are having a slope on one side, which may look like a curve, but it's not.
If you are looking for a design of custom wood range hood that can give a unique and minimalistic designing touch to your kitchen, you should get either a sloped range hood or an angled range hood.
Visit wholesalewoodhoods.com right now, to get a custom wood hood for the kitchen, with unique designs and powerful performance, making your kitchen space filled with pure air and safe.