Posted:
December 05, 2022
Hoodsly's Story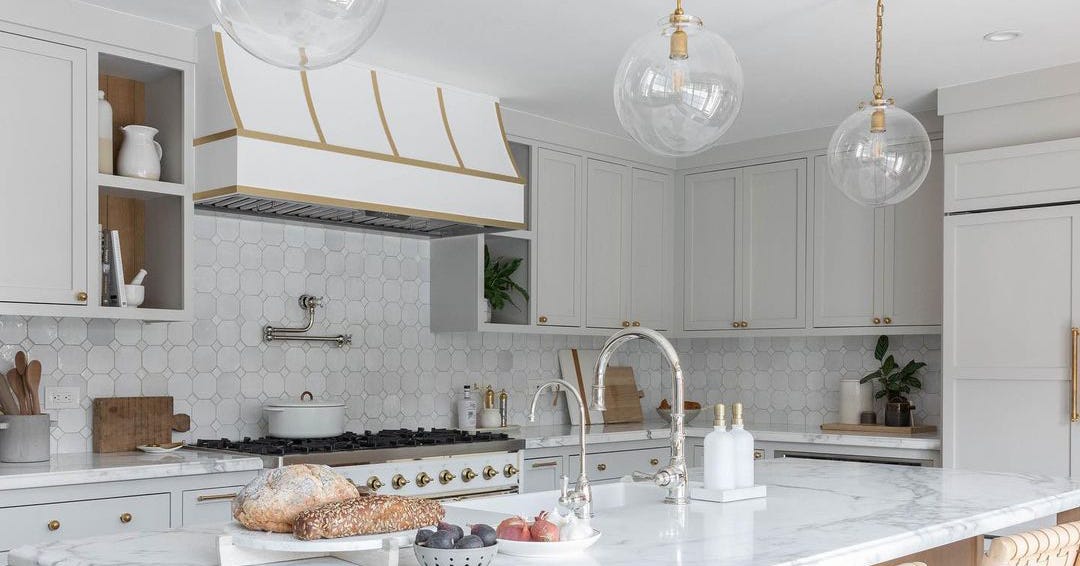 An American Wooden Range Hood Company
Hoodsly began in 2019 with the goal to provide homeowners and designers with a high-quality, elegant wood range hood. Since then, we have sold over 20K+ range hoods, released 5 new range hoods with more to come, grown our team, bought a new warehouse – and we have so much more planned!
We designed Hoodsly to bring consumers a truly unique product that acts not only as a design element in their kitchen, but also protects them and their families from cooking toxins and helps eliminate smoke and grease.
There are countless range hood options out there for you to choose from and the process of selecting one can seem a bit overwhelming, but not here at Hoodsly. You can shop our collection of wood hoods with ease and style them to fit your own style. But you still might be asking, why Hoodsly?
Design Element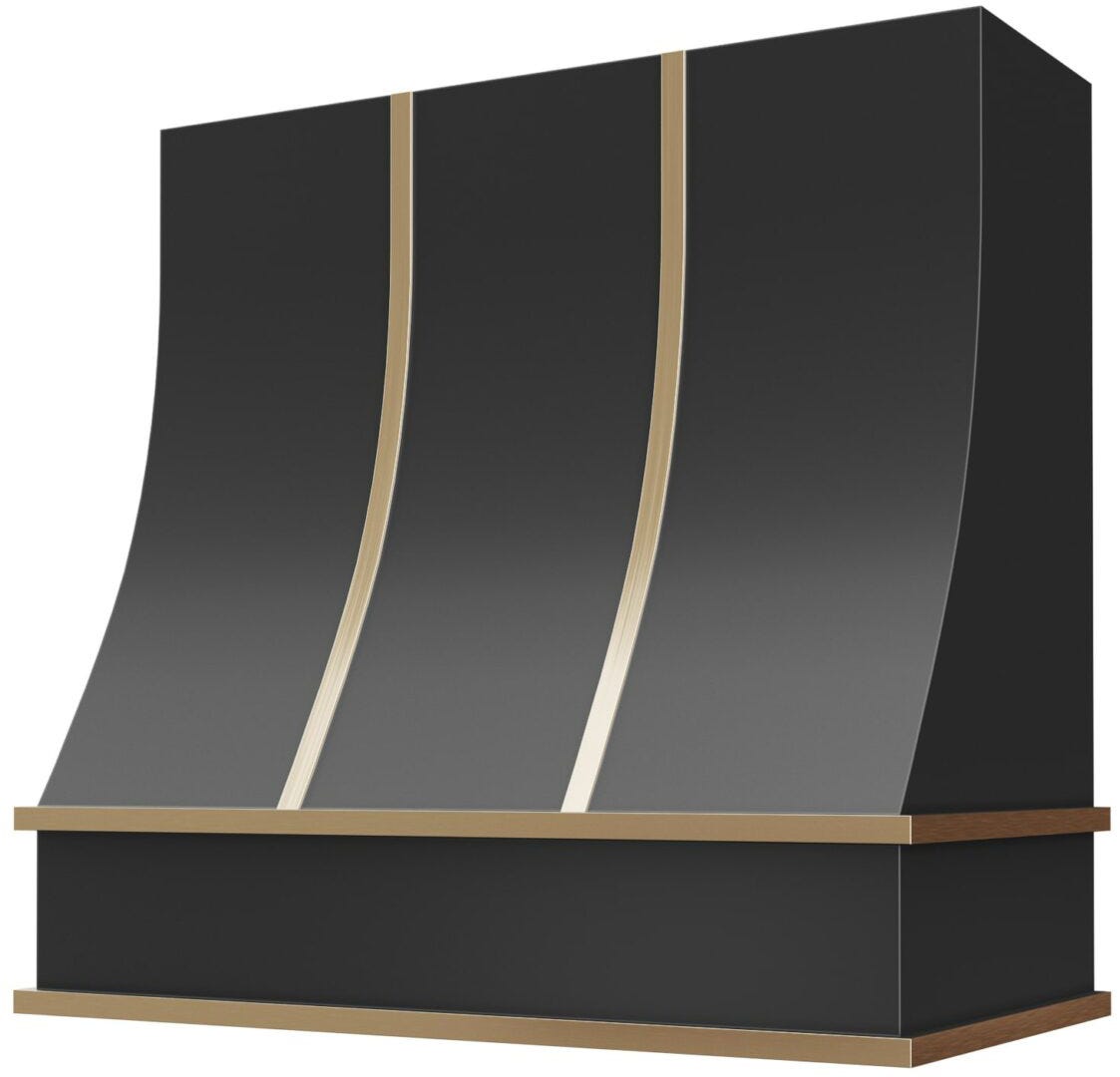 All Hoodsly range hoods are designed with the utmost attention to detail. We believe that your kitchen is one of the most important rooms in your home, so we've created a line of range hoods that are both beautiful and functional. Whether you're looking for a sleek and modern design or something more traditional, we have a range hood that will fit your style.
Handcrafted right here in America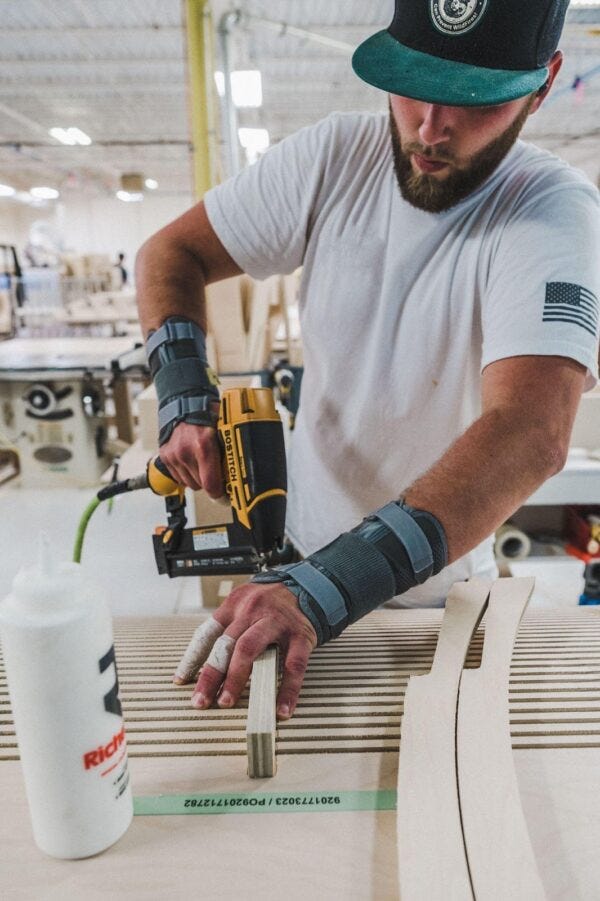 Each Hoodsly range hood is handcrafted in America with the highest quality materials. We're proud to support other American businesses and families by keeping our production here at home. When you purchase a Hoodsly range hood, you can be sure that you're getting a product that is built to last.
By keeping our production here in America, we're able to support other businesses and families. We believe in buying local whenever possible. When you purchase a Hoodsly range hood, you can be confident that you're supporting American jobs and families.
Easy to Clean and Install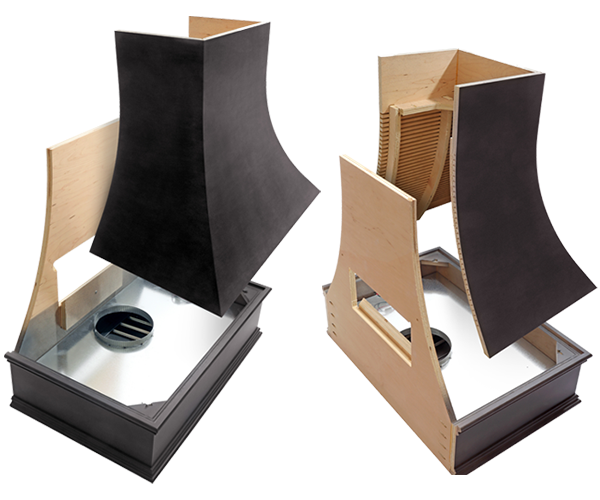 One of the best things about Hoodsly range hoods is that they are easy to install and keep clean. Our design innovations have simplified the installation and inspection process for wood hoods. Our two-piece design allows for the base of the hood to be mounted to the wall, ventilation to be installed, and the top to be placed on the base with ease. Before securing the top, inspections can be easily completed by removing the top to review the ventilation.
And remember to remove the shipping screws first!
As for keeping your Hoodsly range hood clean, it's a breeze. Simply wipe it down with a damp microfiber cloth after each use. For tougher messes, a mixture of clear dawn dish soap and water can be used. Click here to learn more.
Offers Local Delivery
Local delivery is available for most local Hoodsly range hoods orders*. This means that you won't have to worry about getting your new range hood to your home – we'll take care of that! *limitations may apply
Hoodsly is committed to providing high-quality, American-made products that our customers can be proud of. Our wood range hoods are no exception – they're built to last and add a touch of elegance to any kitchen. If you're looking for a beautiful, durable range hood that will make your kitchen stand out, Hoodsly is the perfect choice. Contact us today to order your Hoodsly Hood!
Contact Customer Service 877-847-0405 | Shop Online | Instagram | Facebook