Posted:
February 06, 2023
An interview with a Designer: Bre Bertolini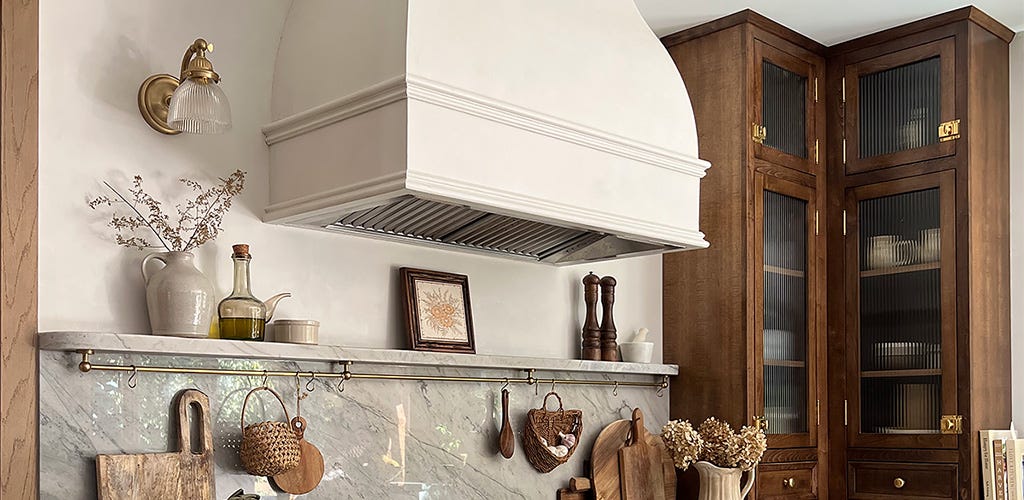 Bre Bertolini is a self-proclaimed "home renovator." She and her family just completed a kitchen renovation that included installing a Bell Hoodsly Range Hood. Bre was kind enough to answer some questions about her experience with the product and the renovation process in general.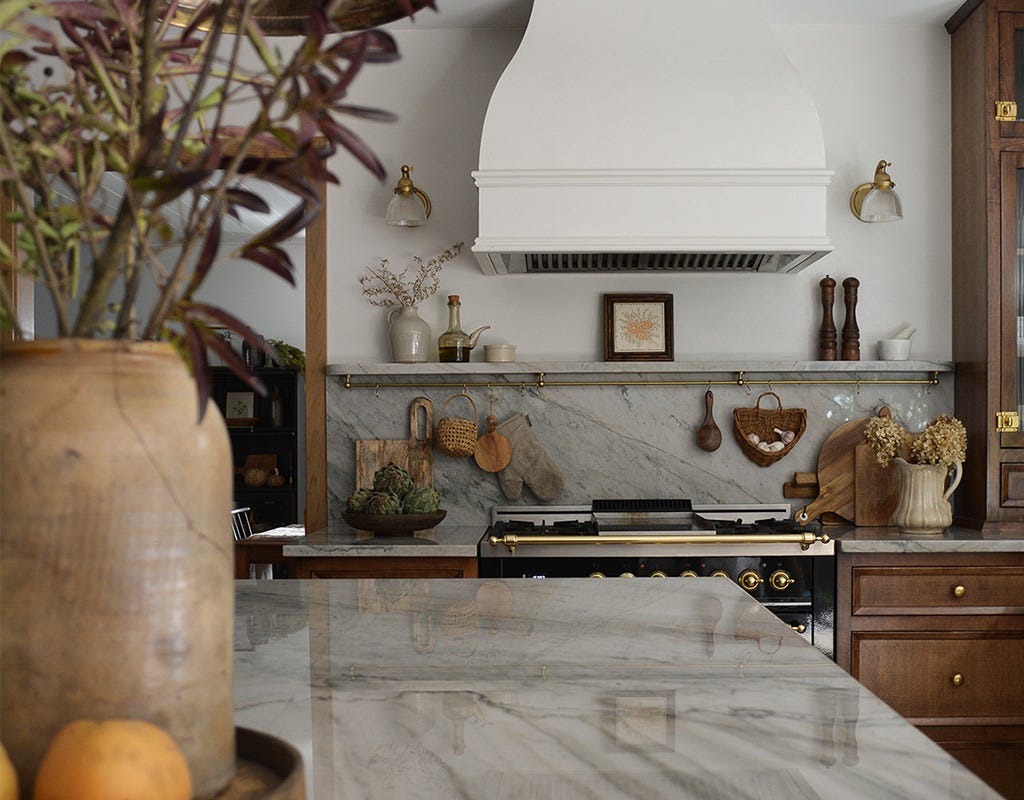 "7 Months in the making. When we first moved into this house, we didn't have the budget for a kitchen reno, so I gave it a cosmetic update by painting the backsplash and cabinets and switching out hardware and lighting. I made it beautiful for our family, and it served us well for that phase of life. But now, after years of imagining what I would do to this space, my dream kitchen is finally done." (Instagram)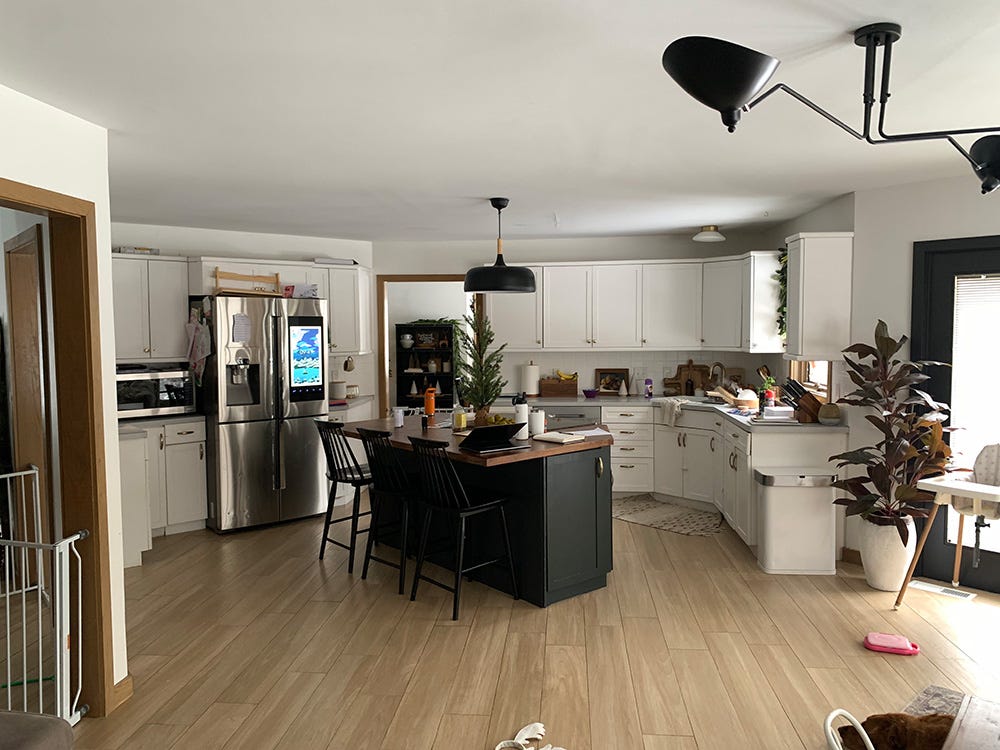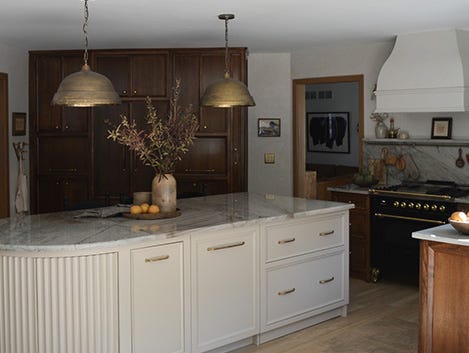 Please give us a little background on your kitchen.
"Our kitchen was a complete gut job and renovation, down to the studs! We had previously given it a cosmetic update that held us over until we were financially ready for a full reno."
What was the renovation process like for you?
"We typically tackle all our projects ourselves, and this was the first time someone else did the majority of the work. We hired a custom cabinet maker, who I worked very closely on all the designs. He allowed me to come to his shop and watch the process so I was able to make decisions along the way, which was super helpful. We also hired out drywall, plumbing, and electrical. We ripped everything out, and my FIL, who is a tile setter by trade, patched in our tile floors where needed. I applied roman clay on the hood and walls and added my vintage touches to the decor. The only major delay we had was our stove, which didn't arrive until July. So from start to finish, the project took about six months."
We have so many beautiful hoods to choose from; what made you go with the style hood you chose?
"I knew I wanted something with a curve. Our island has a curved feature, and I wanted to tie it into that. My style has a modern flare, but I like adding more traditional touches to soften it. So the Bell with Classic Trim was the perfect choice for me."
If you modified your hood at all (e.g, stained or painted it upon arrival), how did that process go? In the end, were you able to achieve the look you wanted?
"I added Roman Clay finish to our hood to achieve an old-world plaster feel. I wanted to add some character and texture, and I love how Roman Clay does that. It's easy to apply and gave me exactly the look I wanted."
What would you consider the style of your kitchen to be?
"This is always a hard question to answer because I design with multiple styles. But if I had to choose, I would say it's modern vintage casual. I've been using warm, dark wood tones in our home for years and knew I would incorporate them into our kitchen. They're becoming more on-trend now, but it's something I've always loved. Other elements are more popular right now in design, but I always design for me and my family and what feels right for us. It's never about resale or what other people think – It's an expression of who we are."
To learn more about Bre's kitchen design and how she styled it, check out one of her latest posts, Our Modern European Kitchen Reveal with Wood Stained Cabinets.